HSBC to buy Silicon Valley Bank UK after weekend of crisis talks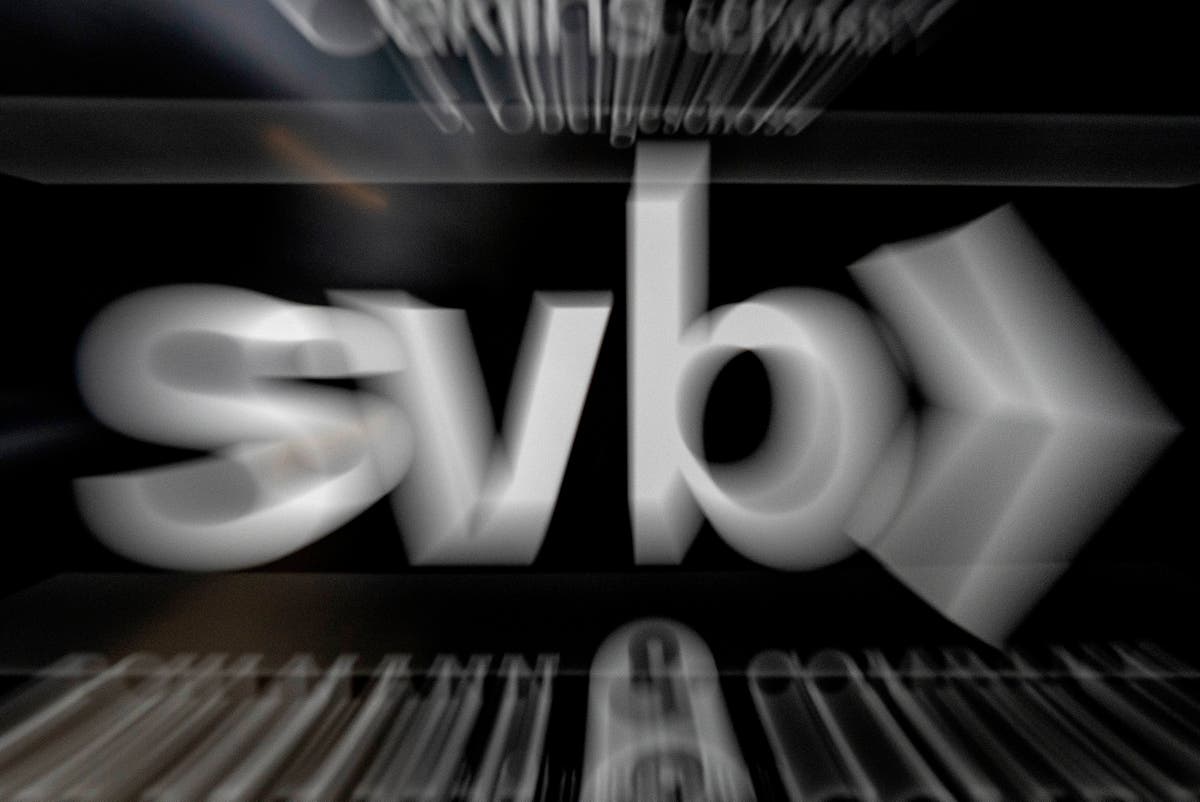 HSBC has bought collapsed lender Silicon Valley Bank's UK arm for a nominal £1 in a private sale facilitated by the government and the Bank of England.
The unfolding crisis over the weekend saw Mr Hunt warn that hundreds of UK tech firms were seriously at risk after the lender's collapse, and crisis talks continued overnight on Sunday.
The Bank of England announced on Friday that Silicon Valley Bank UK was entering insolvency, following the collapse of its parent company in the United States – the largest failure of a bank since the 2008 financial crisis.
The US government had moved to stop a potential banking crisis after the historic failure of Silicon Valley Bank, with all deposits protected, amid fears that the factors that caused the Santa Clara, California-based bank to fail could spread.
But before 7am on Monday, it had been confirmed that the deal would ensure deposits are protected and that no taxpayer support would be involved.
Follow our live blog for the latest updates.
Mr Hunt said: "This morning, the government and the Bank of England facilitated a private sale of Silicon Valley Bank UK to HSBC.
"Deposits will be protected, with no taxpayer support. I said yesterday that we would look after our tech sector, and we have worked urgently to deliver that promise."
He added: "The UK's tech sector is genuinely world-leading and of huge importance to the British economy, supporting hundreds of thousands of jobs.
"I said yesterday that we would look after our tech sector, and we have worked urgently to deliver on that promise and find a solution that will provide SVB UK's customers with confidence.
"Today the government and the Bank of England have facilitated a private sale of Silicon Valley Bank UK; this ensures customer deposits are protected and can bank as normal, with no taxpayer support. I am pleased we have reached a resolution in such short order."
A statement from HSBC chief executive Noel Quinn added that the acquisition makes "excellent strategic sense" while top Tory Tom Tugendhat hailed the move on Twitter as a "great deal".
However, the Bank of London – a UK clearing bank that had also put forward a rescue bid for SVB UK – criticised the sale to HSBC as a "missed opportunity".
It said: "For many, this will be seen as a missed opportunity to support competition and innovation.
"It cannot be right that once again the heritage banks that have provided a poor service to UK entrepreneurs over many years benefit from their already dominant position.
"Britain needs better. For our part, we at The Bank of London stand ready to serve the entrepreneurial community of the UK."
Silicon Valley Bank, which is forty years' history, was the 16th largest bank in the US until last week and worth more than $200 billion.
Based in California's tech hubris, the bank played a key role in backing startups during the pandemic which then led to a large number of deposits being made – which the bank then invested in government bonds. While these appeared safe, they came a cropper when interest rates rose which caused the bond share price to fall and the bank's portfolio then began to lose value.
Regulators had to rush to close Silicon Valley Bank on Friday when it experienced a traditional run on the bank where depositors rushed to withdraw their funds all at once.
President Joe Biden said on Sunday evening as he boarded Air Force One back to Washington that he would speak about the bank situation on Monday.
In a statement, Mr Biden also said he was "firmly committed to holding those responsible for this mess fully accountable and to continuing our efforts to strengthen oversight and regulation of larger banks so that we are not in this position again".
Some prominent Silicon Valley executives feared that if Washington didn't rescue the failed bank, customers would make runs on other financial institutions in the coming days.
Stock prices plunged over the last few days at other banks that cater to technology companies, including First Republic Bank and PacWest Bank.
Among the bank's customers are a range of companies from California's wine industry, where many wineries rely on Silicon Valley Bank for loans, and technology startups devoted to combating climate change.