Revealed: The supermarkets making advantage card changes like Boots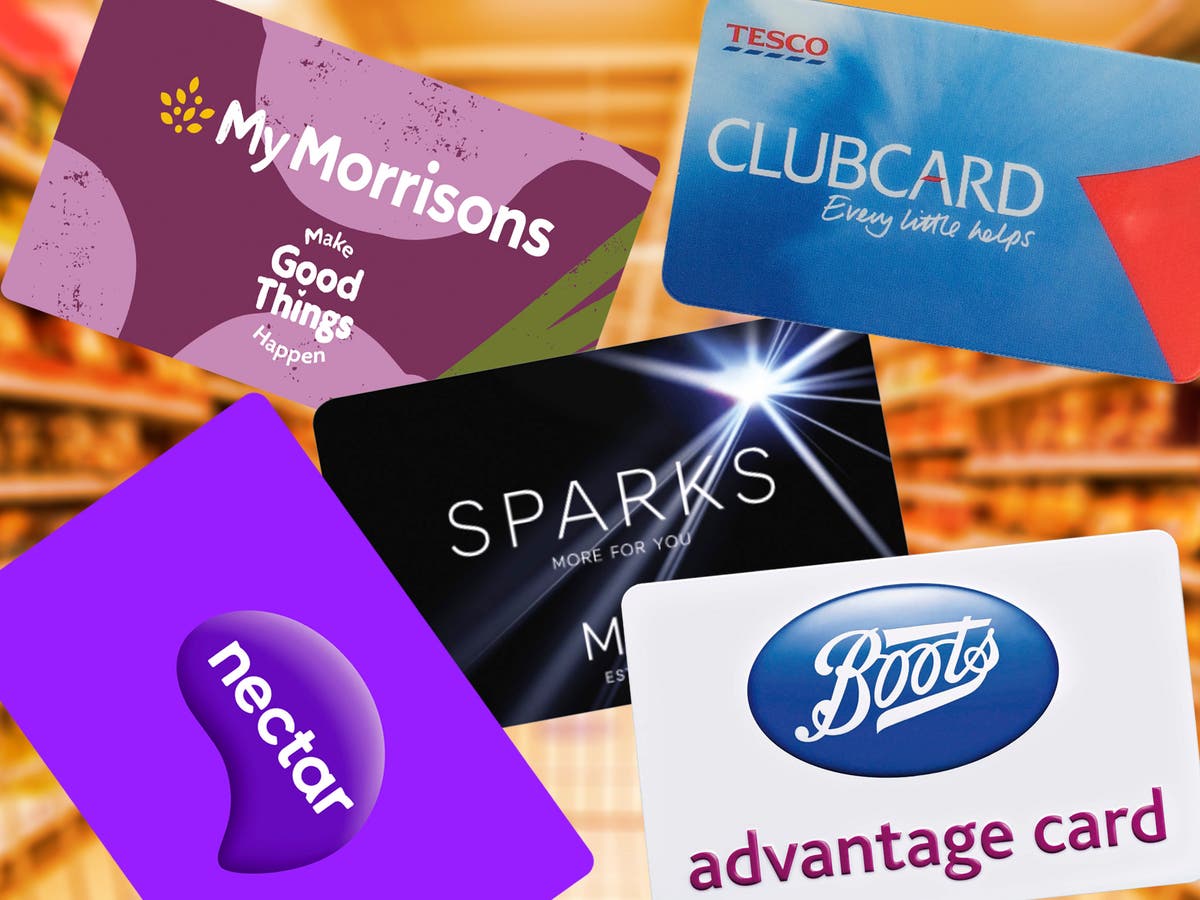 High street giants are making sweeping changes to their loyalty card schemes amid the cost of living crisis and it appears good news for Asda customers but bad times for Sainsbury's loyalists.
Boots is the latest high street giant to make changes with users currently receive 4p credit for every £1 they spend in-store: from May they will only get 3p – a 25 per cent cut.
Boots has justified the move by saying it is focusing on lowering prices on essential products.
But while other initiatives such as £10 Tuesdays and Freebie Fridays will be kept, the move has nonetheless irked Boots devotees.
One Twitter user 'Tweeter Tat' said: "So now even the advantage cards will be utterly useless. Great, thanks, Boots."
Another added: "Soon it might be almost as useless as a Marks and Spencer Sparks card."
Sally Answell wrote on Facebook: "Well that's me off to Savers or Superdrug."
Pete Markey, chief marketing officer at Boots, said: "Boots Advantage Card is one of the original and most generous loyalty programmes, and now we are making it better – to fit our customers changing needs and the way they now want to shop.
"Customers want to be rewarded with on-the-spot lower prices and instant value. We've also noticed that Advantage Card members are now more frequently using their points to buy essentials instead of saving them up, we've listened and have expanded the scheme to give more instant reward, immediate value and lower prices."
But it is far from the only business to have made changes. Here is how they compare.
Tesco
Which? has reported Tesco is now phasing out its Clubcard app, which has 20 million users, for its Grocery and Clubcard app which offers users vouchers every fortnight rather than the previous scheme of eight times per year. However, the meal deal price has increased from £3 to £3.40 for Clubcard holders and from £3.50 to £3.90 for non-cardholders. Tesco introduced Clubcard Plus in November 2019, which costs £7.99 a month and offers 10 per cent off two "big shops" per month in store as well as other benefits.
Marks & Spencer
Marks and Spencer's Sparks card is free and you get your seventh hot drink for free when you buy six at M&S cafes. The chain has now launched a trial for Sparks Plus, a loyalty scheme with selected current members. Which? has reported it will require a £120 upfront cost for benefits such as a monthly £10 voucher, invitations to store events, double donations to charity, unlimited next day delivery and a free hot drink every month.
Sainsbury's
Sainsbury's Bank customers will now only get one Nectar point for every £2 spent whereas they previously gave customers two points for every £1 spent – the Leicestershire Mercury has reported. There is no change to the free Nectar card scheme.
Morrisons
Last year, the supermarket made changes to its My Morrisons app to give surprise offers and deals on more everyday items customers asked for. These include personalised rewards tailored for individual customer tastes.
Asda
Asda Rewards launched last year, giving customers the chance to earn pounds to spend in store. Customers can also complete 'missions' by buying specific products.
The reporter has approached all mentioned shops for further comment.