Talent sourcing excellence is the key to digital transformation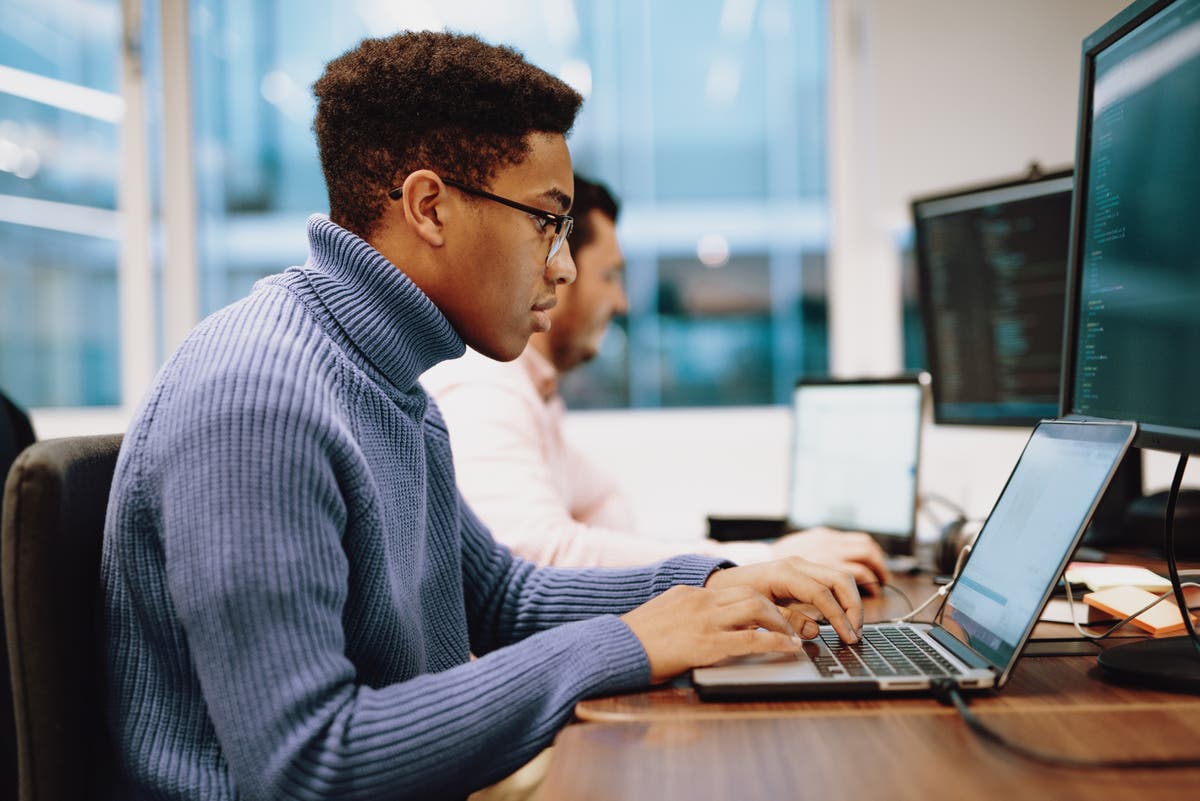 Tek Experts Global is a Business Reporter client
No matter where you fit in the technology space, you're probably facing pressure to transform your business and adapt to new market and industry changes daily. While there are many strategies to accomplish this needed change, they all rely on a common asset: skilled, trained and readily available talent. This is why your first strategy should be familiarising yourself with the latest trends in tech talent sourcing.
The growing need for tech talent coincides with a shrinking availability
The Fourth Industrial Revolution is compelling all companies to become digital. They quickly realise they need to hire and develop technical talent in completely new ways.
Unfortunately, talent challenges were exacerbated by Covid-19. Companies had to learn to sell, serve clients and run their businesses remotely, while many employees reassessed their work/life balance and professional priorities. Although tech layoffs have been in the headlines recently, they won't solve the technical talent shortage.
Technology leaders are taking a three-pronged approach to talent sourcing
Analysing current and future workforce needs
The first step to sourcing talent effectively is fully identifying the roles and competencies needed to fill today's gaps and achieve future objectives. An April 2022 McKinsey study showed that 87 per cent of senior executives say their companies are not adequately prepared to address the digital skills gap.
Here it's important to identify needed job roles. If you're looking to better protect yourself from cyber-attacks, you'll need cyber-skilled people in the company, and if you're moving more of your business to the cloud, you're going to need a different set of roles such as cloud architect, designer and support.
Rather than just identifying simple job descriptions, fully document the abilities, skills and characteristics of roles such as security coder or cloud architect and consider current versus future needs to proactively avoid pending gaps.
Widening talent pools
To transform their businesses and efficiently address their critical needs during this growing digital skills gap, innovative companies have chosen outsourcing. Unfortunately, traditional outsourcing markets are oversaturated, and competition is fierce. It is more expensive and challenging to find talent in many of the IT outsourcing destinations of previous decades. In response, companies are reaching into new regions for the high-quality tech talent they need to serve their clients.
Considering places such as Nigeria and Rwanda, which offer the necessary combination of demographics, infrastructure and needed skills, has become key to this new era of outsourcing. Many people in Africa today are highly skilled and seeking employment: more than two million people graduate with a degree each year. While many nations are experiencing decreasing birth rates, Africa's population is set to nearly double in the next 30 years. In Nigeria, the most populous country on the continent, 70 per cent of the current population is below 30, a key age group for filling future tech talent gaps.
Investing in workforce skilling to address current and future goals
Ongoing digital transformation means you must do more than just source talent: you must also continuously update competencies. Digital upskilling, reskilling or cross-skilling is vital for employers who want to retain top talent, and essential for employees who want to futureproof their careers. Research shows that people stay with companies longer when they feel they are being invested in, when they are growing, and when they see growth potential.
Training can also be a strategic way to overcome talent gaps. Many companies actively create unnecessary barriers to filling technical roles by requiring technical degrees and several years of experience before they hire, because they do not want to invest in upskilling their workforce. The smartest companies are staying ahead of the global tech talent shortage by choosing to upskill people with less technical experience who have an eagerness to learn and grow their technical careers.
Look at all your options for sourcing needed talent
While the need for digital transformation and the current digital talent gap are shared across many industries, different talent sourcing strategies will stand out for different companies. Consider all your options including:
Straightforward sourcing where you hire directly, done by you or a third-party recruitment service
Fully outsourced services where a third party is responsible for recruiting and managing the talent needed to achieve agreed deliverables
Hybrid strategies where a third party is the employer of record managing the HR processes, while you manage the day-to-day responsibilities of the employee
Business Reporter: Talent sourcing excellence is the key to digital transformation
Tek Experts is uniquely positioned to help you find and retain the best technical talent to digitally transform and grow your business. Let's start the conversation today. Tek-experts.com.
Originally published on Business Reporter