Warning house prices 'to fall by 10%' – and may not get back on track until 2026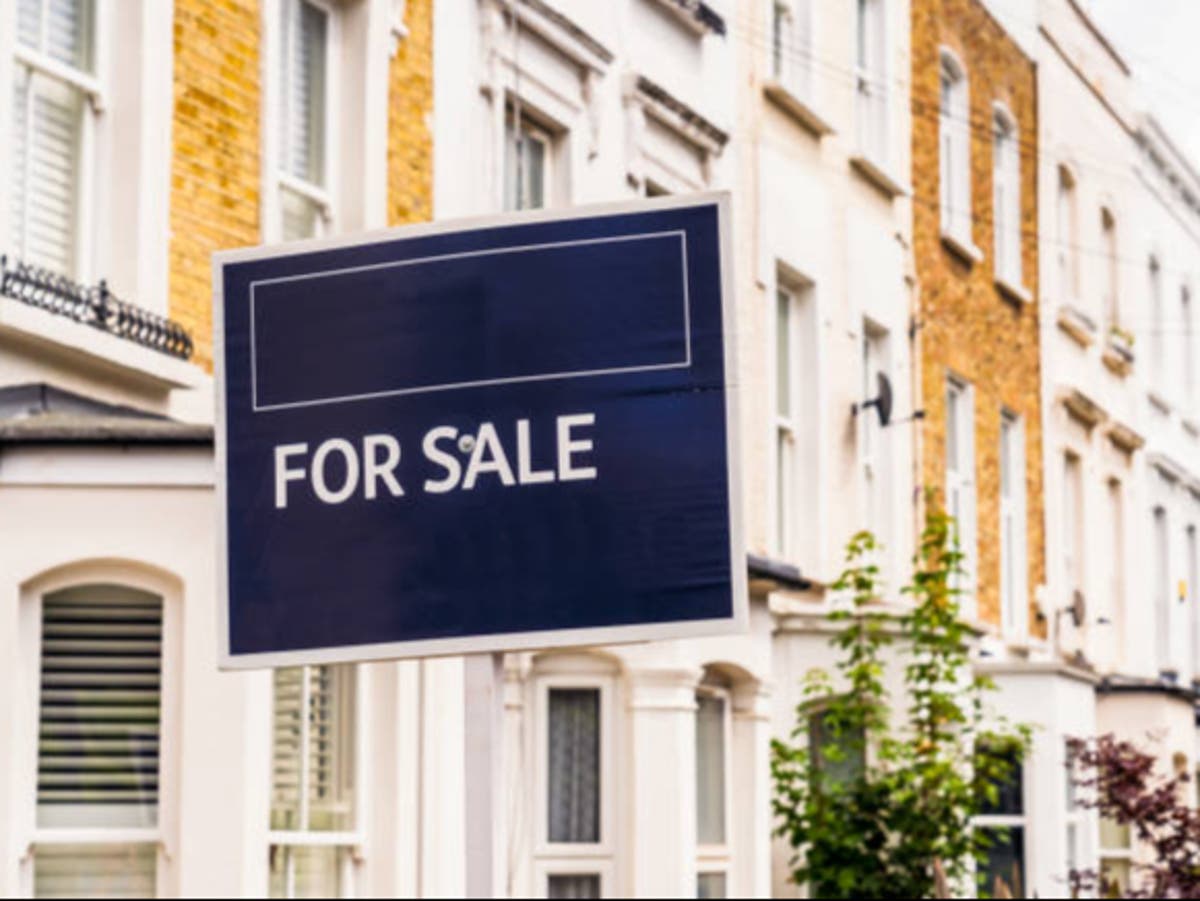 House prices are set to fall by 10 per cent against their peak late last year, the government's fiscal watchdog is forecasting.
Low consumer confidence, the squeeze on real incomes and the expectation of mortgage rate rises to come will combine to cause the drop, according to the Office for Budget Responsibility (OBR).
But prices will start rising again in 2026, the OBR experts predicted, as chancellor Jeremy Hunt unveiled his spring Budget, in which he said the UK would avoid falling into a recession.
The 10 per cent drop forecast is 1 percentage point larger than was predicted after the November fiscal statement, and will be bad news for homeowners wanting to sell, but good news for first-time buyers.
The OBR also said the number of property transactions was expected to drop by 20 per cent from its high at the end of last year as the market slows.
Last year, the rising Bank of England base rate and September's mini-budget both pushed up mortgage rates for millions of borrowers, to about 6 per cent.
Although they later fell back slightly, the higher cost of borrowing has deterred many would-be buyers in recent months, leading to a booming rentals market and average rents also rising – making finding a home costlier for both buyers and renters.
And mortgage costs are likely to rise further because the Bank of England "messed up" on inflation, analysts have reportedly said.
The bank has now raised the base rate at 10 consecutive meetings, and interest rates are now at their highest level since 2008, putting more pressure on mortgage holders.
But in response to the higher borrowing costs, house prices – which had been climbing for two years – started to drop last autumn, and fell by 1.1 per cent in the year to February.
According to Nationwide building society figures, average house prices fell to £257,400 in February, from a peak of £273,800 in August.
Previous figures from Halifax and Nationwide have suggested prices fell by up to 6 per cent between their peak in the middle of last year and last month.
The latest survey from the Royal Institution of Chartered Surveyors painted a gloomy picture of the market for sellers, with sales "anticipated to continue to slip over the coming three months" and up to seven in 10 properties fetching less than their asking prices.
In its predictions published alongside the Budget, the Office for Budget Responsibility also forecast the biggest fall in living standards on record.
It said the rise in the cost of living means real household disposable income per person is forecast to drop by 3.7 per cent in 2022-23 and by 2 per cent in the coming financial year.
In his spring Budget, the chancellor said a recession would be avoided and inflation would fall from 10.7 per cent to 2.9 per cent by the end of this year, as the economy was "proving the doubters wrong".