Brooklyn Beckham flips a pancake to challenge dad David Beckham, spark fans reaction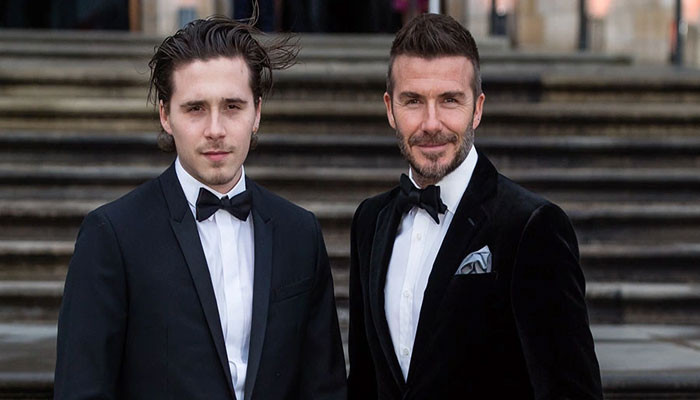 Brooklyn Beckham flipped a pancake to challenge his dad David Beckham but fans seemed unimpressed by his move.
Brooklyn, 23, who challenged his dad David Beckham to battle it out as the family's top pancake tosser on Tuesday failed to impress some fans with his treat.
The husband to Nicola Peltz turned to Instagram and uploaded a video of him flipping his dessert as the family celebrated Shrove on Tuesday.
Alongside this slow-mo video clip Brooklyn challenged his dad David whether he could do the same move with his eyes closed.
In the shared video, the 23-year-old can be seen tossing his pancake in the air a couple of times before landing a flip with his eyes covered. 
David was quick to praise his son's efforts, writing, "I couldn't do it with my eyes open. Looks a good pancake."
But fans on the platform did not agree to that, with one user commenting: "That's not a pancake that's too thick."
Another penned, "burnt tho [sic]," while a third said: "Too thick for a pancake more like a omelette."
Selena Gomez also took to comment section and wrote "Cool.. love how you never make pancakes when I'm there," she wrote.
Brooklyn's challenge came after the former England captain posted a video of him flipping his dessert with his eyes open and catching it on his chest.
With Miley Cyrus' Flowers playing in the clip, in which Victoria Beckham looks less than impressed. 
David wrote in the caption "Told you I still got it."
The former Spice Girl, seemingly mocked him in the comments section, writing, "Perfect tossing."