BTS military service slowing global growth of K-pop?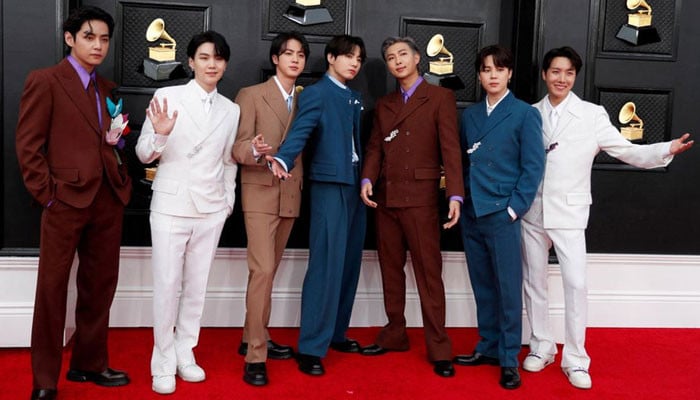 Seoul: Making megastars BTS do their South Korean military service is slowing the global growth of K-pop, the chairman of the septet´s agency HYBE said Wednesday.
The boyband are widely considered South Korea´s biggest-ever cultural phenomenon, selling out stadiums around the world and dominating the charts while raking in billions for the country´s economy and building a global legion of fans known as ARMYs.
But all able-bodied men in South Korea must serve at least 18 months in the military and, after a years-long debate about whether BTS deserved an exemption, Jin, the oldest member of the group, enlisted in December.
Bang Si-hyuk, chairman of HYBE and the mastermind behind BTS, said figures — including global ratings and album sales — now showed declining demand for K-pop.
"The absence of BTS is the first reason," Bang said.
"I think it´s very clear that the fact BTS is not active as a team is playing the biggest role in bringing about this change in numbers," he told a forum in Seoul.
BTS are the most prominent K-pop figures globally, he said, adding: "the market narrows significantly when BTS is taken out."
His comments come days after HYBE suspended a controversial bid to acquire control of rival SM Entertainment, ending a lengthy, high-profile feud over the company´s management.
He was accused of a hostile takeover and seeking to monopolise K-pop, but Bang defended his move as a solution to K-pop´s slowing growth.