Ed Sheeran pens thank you note for Taylor Swift for introducing him to Aaron Dessner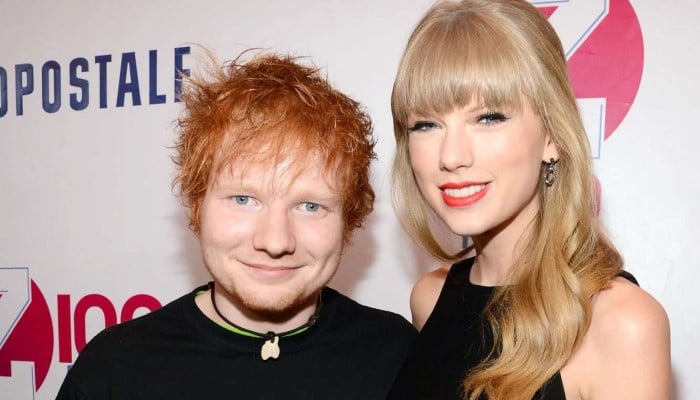 Ed Sheeran thanked Taylor Swift for her help and another bunch of favours over the years.
The Shape of You singer, 32, turned to his Instagram handle and penned a detailed note, crediting the Midnight crooner for her support in his upcoming album Subtract.
Sheeran, who announced his next album Subtract this week, thanked Swift for introducing him to Aaron Dessner, who has previously teamed up with Swift for her albums Folklore and Evermore.
"So in 2021, I got a message from @taylorswift to link me up with @aarondessner," Sheeran began in his post.
"She thought he and I would make something great together. I have to be honest I was a bit reticent to work with him that soon after folklore and evermore because I felt that was Taylor's thing and they had both been done so perfectly."
"But we met for dinner, chatted about life and music, and he promised to send me some instrumentals for me to write over whenever inspiration hit. As soon as I got them, I loved the whole overall vibe of it and knew that one day I would write to them, but at the time I was finishing up what I thought was Subtract, so would put them on the back burner for a bit," he continued.
Sheeran, who opened up about his wife Cherry Seaborn developing a tumour during pregnancy, among other difficulties, in his recent album post, went on, "I just felt the need to vent about on song and write diaristically about them."
"Thanks to Aaron and Jon for the insane amount of hard work and dedication you put into this project," he wrote before adding, "And of course, thanks to Swizzle, as always, you rock x" he concluded.
Sheeran will release Subtract on May 5.