Florence Pugh tells why she 'only choses intense roles' at premiere of 'A Good Person'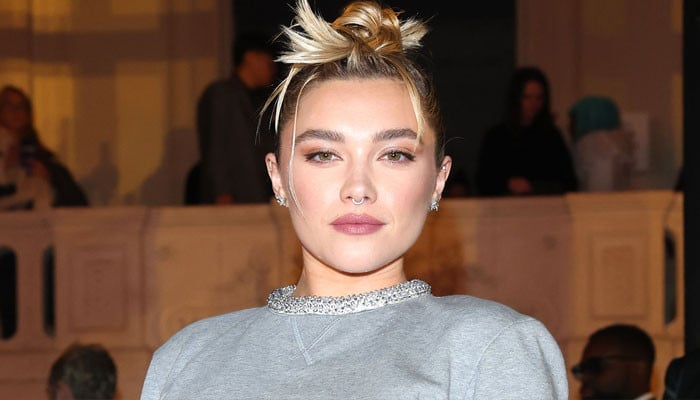 Florence Pugh revealed why she choses to do intense roles in the films during her appearance at the premiere of A Good Person on Wednesday, along with co-star Zach Braff 
Pugh and Braff reunited for the premiere of their upcoming film, A Good Person in London. The film is produced, written and directed by Braff, while, Pugh served as a co-producer, besides starring in it.
During a Q&A session after the premiere, the star on the film Pugh told the audience about choosing to play intense roles in the films.
"It's no secret that I only pick very intense roles," she continued. "This isn't the first time I've been reduced to tears pretty much every single scene that I've been in. I like finding the ugliness in humans. I love being raw."
She went further, "I love being given a script where it challenges myself and I have never picked a role unless I've been scared of it. And this is someone that knew me, knew my potential and wanted to work with me. I think it would have been strange if he wrote a Nancy Meyers thing for me to be like, 'So… you're not going to cry in this movie.' I'd be like, 'Oh God!"
The Writer on the film, Braff, also talked about writing the script during COVID-19 lockdown.
"I wanted to tell the story because I was feeling these emotions. I lost a bunch of people in my life that were very important to me" Braff said.
"We were in lockdown and it was time to write. I mean, there was nothing to do other than to start a screenplay because that's what I meant to do, that's what I like to do, and I wanted to write something for Florence, and this is kind of what came out of me" he added.