'Friends' male lead stars' absence at Courteney Cox's Walk of Fame ceremony spark rumors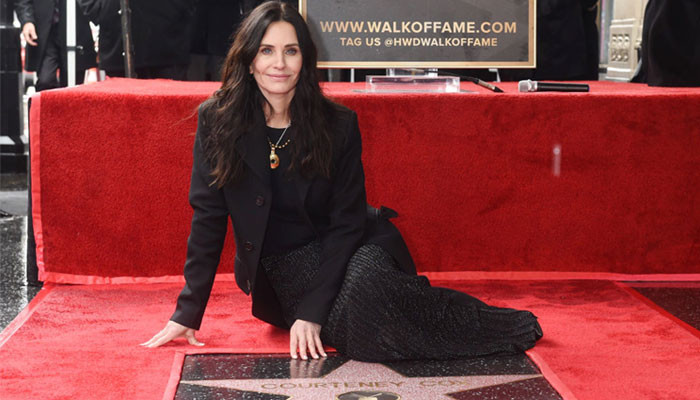 Courteney Cox was honored with the 2,750th star on Hollywood's Walk of Fame on Monday.
The Friends actress, 58, was joined by Jennifer Aniston and Lisa Kudrow at the ceremony, as well as her close friend Laura Dern, partner Johnny McDaid and daughter Coco Arquette.
Right after glimpses from the ceremony were shared online, speculations sparked among fans as they noticeably missed Cox's closest pals and Friends male lead actors at the ceremony.
The suspicious absence of David Schwimmer, Matthew Perry, and Matt LeBlanc at the major event caught fans' attention.
However, it was later reported that the three of them were unable to attend the even due to the rain.
Meanwhile, Aniston and Kudrow presented an emotional speech in support of their best friend. "We're very honored to be here today to speak on your behalf as your co-workers, your friends, and your family, your sisters," Aniston started the speech.
"And that's happened since we've known you for a very long time." To which Kudrow added, "It's been that way since we met almost 30 years ago," before Aniston corrected, "No, not 30 years ago. That's a typo."