'GMA3' starts removing traces of Amy Robach & T.J. Holmes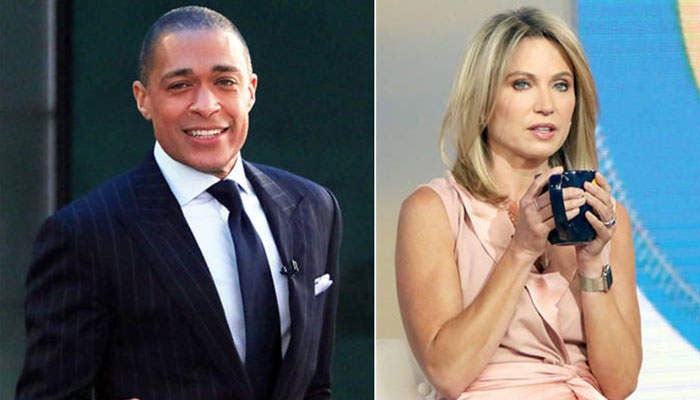 Good Morning America is set to remove any trace of fired anchors Amy Robach and T.J. Holmes from their studio, according to RadarOnline.
"Inside ABC, it's like Amy and T.J. never existed," an insider snitched. "Their offices have been emptied and their pictures removed. Staffers are encouraged to never mention their names again.
Even Robin Roberts and George Stephanopoulos have had zero contact with them after years of working together. The T.V. business is rough."
It is pertinent to mention here Robach won a better, mouth-watering exit deal than his partner T.J. Holmes from ABC.
But the inside story is emerging: the blonde journalist was set to wash the GMA's dirty linen in public if she didn't get her fair share.
The 50-year-old was mindful of the frenemies she had in the network, especially during the ABC investigation, and was poised to expose them in the tell-all book.
"Amy's being defiant and smiling in the face of the firing squad at ABC," a source snitched to the outlet before the fired lovers received their compensation package from ABC.
The insider added that Robach planned to use the emergency option in her exit meeting about the skeletons in the network's closet if she didn't get the favorable deal.
"Amy knows the ins and outs of that place and who did what to whom, and she means to take it public," they added.
Previously, the Michigan native teased in an interview with The Morning Show actress Reese Witherspoon that she could give her "a few more plot lines" for the fictional Apple+ show based on GMA.
"She wasn't joking when she said she could dish the dirt," tattled a tipster. "She's got a ton!"