King Charles coronation: Last chance for Prince Harry, Meghan Markle to prove loyalty?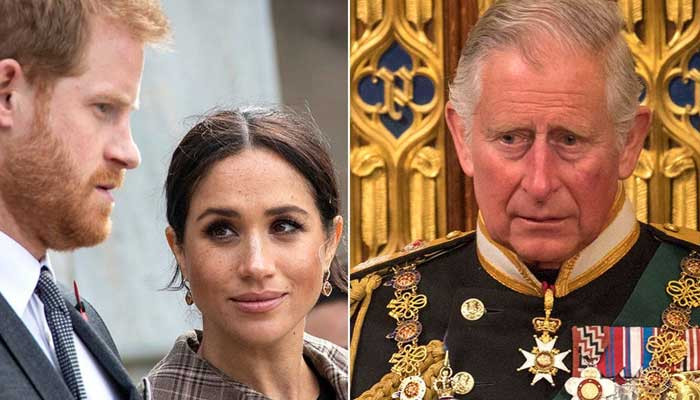 Prince Harry and Meghan Markle are being advised to attend King Charles III's Coronation in May as it could be the last chance for the the couple to show respect for the Firm.
Some royal experts think that King Charles's  landmark ceremony is the last chance for the Duke and Duchess of Sussex to prove their loyalty to the monarchy.
A royal expert has claimed that the coronation could be an opportunity for the Sussexes to employ some palace diplomacy.
Robert Hardman, author of "Queen of Our Times: The Life of Elizabeth II" told Page Six: "This is not our show, it's his show, we are here because that's the sort of respect for a beautiful thing to do." 
The Biographer has also advised the the Sussexes to put their "private family issues aside" and be "respectful."
Hardman notes that the coronation is "a family event as well as a state event and you would expect all the family to be at a family event."
"Don't forget, we kind of went through this last year with the Queen's (Platinum) Jubilee," he says, adding that the Archewell founders were "quite low-key."
"They didn't seek to upstage the main event, they didn't give any interviews, they didn't have a Netflix crew following them up the aisle [at St. Paul's Cathedral]. I think if they're sensible, that's how they'll play it this time."
"I mean, there always is in any of these things and every family, you know, both sides have to sort of swallow a bit of pride," he says. "I'm not sure we're at that stage yet. But, you know, if Harry just keeps saying, I'm not going to do anything until I receive an apology, Well, I think that could be a long way."
However, Hardman is less optimistic about a potential reconciliation between Prince Harry and his brother, Prince William.
King Charles has once again extended an olive branch to the couple even after Prince Harry's bombshell memoir, "Spare," in which the Duke made serious allegations against his father, stepmother, and elder brother.
Meghan and Harry, who have received an invitation to attend the coronation, have not confirmed if they will be attending the landmark ceremony.