Lindsay Lohan is 'thrilled' as she announces pregnancy with husband Bader Shammas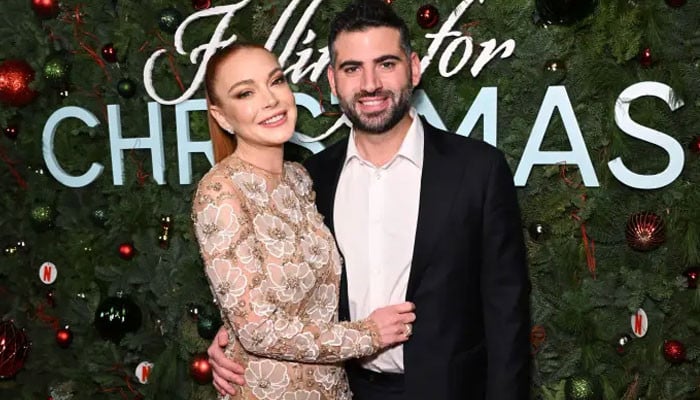 Lindsay Lohan is going to be a cool mom, not a regular one.
The Mean Girls alum took to Instagram on Tuesday, March 14th, 2023, to announce the news. She posted a picture of a white-coloured baby onesie which had "Coming soon" written atop it.
She captioned the photo as "We are blessed and excited!" followed a prayer emoji, a heart, baby and a milk bottle. She also tagged her husband Bader Shammas.
"She is feeling great and she is thrilled," Lohan's rep told Page Six.
Per Entertainment Tonight, "Production on Lindsay Lohan's next Christmas movie for Netflix has been delayed because of her pregnancy."
Lindsay's mother, Dina Lohan, told ET, "I am over the moon, filled with so much joy and happiness for my daughter and her husband, and my family is thrilled. It's a beautiful time for us all."
According to the Page Six, it was revealed in July 2022 that Lohan and Shammas, both 36, secretly tied the knot.
Lohan had gushed in the caption of her post at the time about her beau. "I am the luckiest woman in the world. He found me and knew that I wanted to find happiness and grace, all at the same time," she wrote.
"I am stunned that this is my husband. My life and my everything. Every woman should feel like this everyday."