Meghan Markle changed her 'tone' for Harry over Kate Middleton row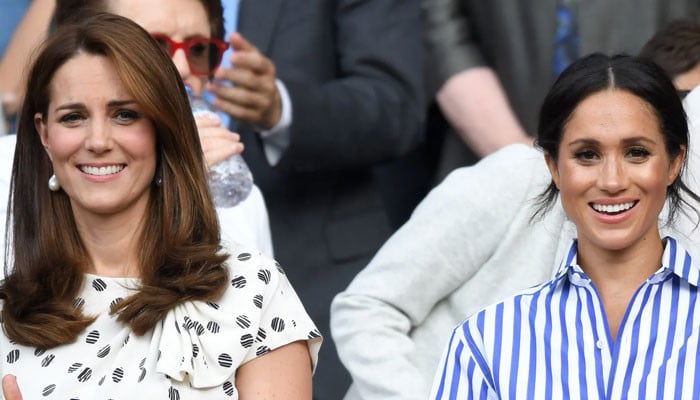 Meghan Markle was shocked media has twisted her argument with Kate Middleton.
Writing in his memoir 'Spare', the Duke of Sussex notes how his wife sobbed after press accused her of hurting Kate.
He pens: "Days later came the coup de grâce: from a royal correspondent, a sci-fi fantasy describing the 'growing froideur' (good Lord) between Kate and Meg, claiming that, according to 'two sources,' Meg had reduced Kate to tears about the bridesmaids' dresses. This particular royal correspondent had always made me ill."
He added: "She'd always, always got stuff wrong. But this felt more than wrong. I read the story in disbelief. Meg didn't. She still wasn't reading anything. She heard about it, however, since it was the only thing being discussed in Britain for the next twenty-four hours, and as long as I live I'll never forget the tone of her voice as she looked me in the eye and said: Haz, I made her cry? I made HER cry?"
Meghan and Kate's turf dates back to the Duchess of Sussex wedding day preparations, when the Princess of Wales wanted an altered dress for her bridesmaid daughter Charlotte.