Nicola Peltz opens up about life with Brooklyn Beckham: 'No relationship is perfect'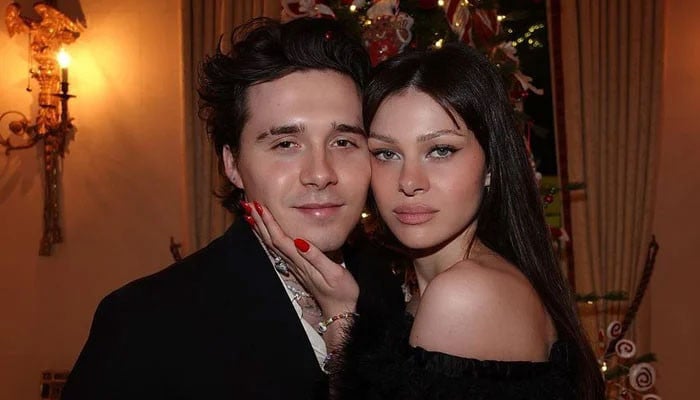 Nicola Peltz talked about her life with Brooklyn Beckham while revealing that they definitely have "disagreements" but they never spend nights apart.
The Transformers star told Cosmopolitan that she and the aspiring chef has not spend any night apart as she discusses her married life with him.
"We spend every night together," Peltz said. "Sometimes my friends will come sleep over and we'll all fall asleep on the couch, or they'll stay in my bed and Brooklyn will go sleep in the other room."
"Even with work travel, we work around it. Like, he had to do one day on-set in L.A. last year when we were in New York, but he never slept there," she added.
"He was so silly. I was like, 'You can go have a night at the apartment.' And he said no. So he woke up at, I don't know, 2 a.m. to get a very, very early flight and then flew right back after."
Peltz went to say how she and David Beckham and Victoria Beckham's son are always communicating even if they are physically not together.
"We're always there for each other. If we can't be there physically, we're texting or talking in some form," the billionaire heiress shared.
"Communication is so important to both of us so that there's never any guessing. I believe in saying how you truly feel," she added.
However, the actor said even though they are always together, they still have to deal with the differences they share life normal couples.
"Every relationship has its disagreements. No relationship is perfect. And when you're so close to someone and they know everything about you, it's inevitable to have disagreements," Peltz explained.