Paris Hilton breaks silence on 'scary recollection' of Harvey Weinstein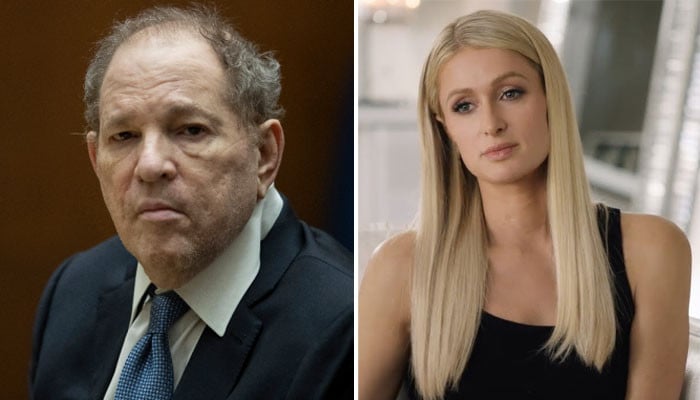 Paris Hilton has just broken her silence and recalled the scary experience she with Harvey Weinstein.
Per the hotel heiress, Weinstein once follower her back into a bathroom stall, right in the middle of the 2000 Cannes Festival.
"It scared me and freaked me out," she admitted while taking a trip down memory lane with Glamour UK.
"He came up to the table and was like, 'Oh, you want to be an actress?' And I said, 'Yeah, I really want to be in a movie.' I was a teenager, so I was impressed by him. I was like, 'Oh my god, Harvey Weinstein is so cool!' and he said, 'Well, we should have a meeting. You can come up to my room and read scripts'… and I just didn't want to go, so I never went."
The next evening at the Foundation for Aids Research gala, Weinstein approached her again and said, "Ya wanna be a star?"
It was then, that "He tried to open the door, he was hammering on the door, banging on it,," per Hilton. "And I wouldn't open it, because I was like, 'I'm in a stall, why do you want to come in here?' And I just wouldn't open it."
Eventually, Hilton claims he was escorted away by security.
"And he was like, 'This is my party!' going nuts. It scared me and freaked me out."
When asked if she'd heard any rumors about him in the past, Hilton added, "It was just someone so powerful in Hollywood who everyone was terrified of."
"I didn't even want to say anything about it because I was like, 'I don't want people getting mad at me for saying anything,' because it was just a known thing. He was just like that and people were like, 'OK, just turn a blind eye.'"
Shortly after her admission went public however, a representative for Weinstein stepped forward to ridicule her allegations and claimed, "This never happened."
The rep even went as far as to say, "He had always treated Paris Hilton with the utmost respect and kindness, and always believed they had a cordial relationship. There were many people at AmFar, and this is provably false. Unfortunately, Paris Hilton is trying to get in on the current news cycle using his name with yet another creative story. Too bad it's all too convenient and seemingly popular to just say it without anything backing it up."