Paul Mescal surprised 'Aftersun' costar with Birthday Video by Olivia Rodrigo: 'I hope I get to meet you real soon'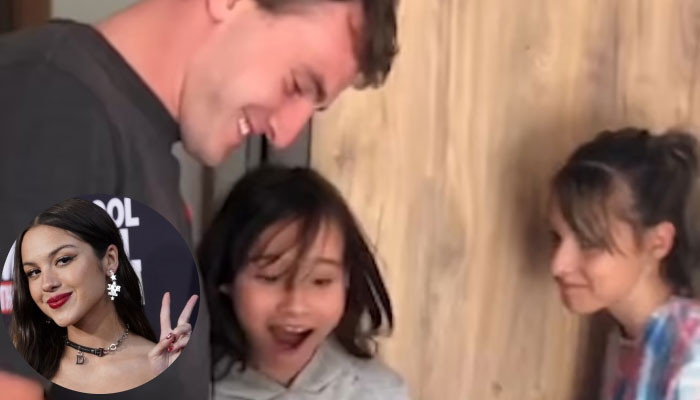 Paul Mescal went out of his way to deliver a special birthday message for his Aftersun costar Frankie Corio.
On Thursday, March 10, Frankie Corio's mother Leona Corio shared a video on Twitter showing how Mescal delivered a personalized message for Frankie from singer-songwriter Olivia Rodrigo when her birthday fell during Aftersun's production in Turkey.
As per People, Mescal says in the video, "I've got a surprise for you," as he shows Frankie a video playing 20-year-old Rodrigo's special message for her, much to her surprise.
"Hey Frankie, it's Olivia," Rodrigo can be heard saying in the video, as Frankie, her sister Mariella and her younger brother Lorenzo excitedly look on. "I heard it was your birthday and so I wanted to come say hello."
"I hope you have the best day ever, eat lots of cake, open lots of presents, and I hope I get to meet you real soon. Hope this one's the best year yet," the "good 4 u" singer says, wrapping the video by blowing Frankie, now 12, a kiss, cited from People.
The Normal People actor says, "There you go, good for you!" while Leona can be heard saying, "Look at your face," as the young actress looks stunned.
Mescal tells Frankie the video "was supposed to come on your birthday, but it took time."