Pink 'disappointed' by 'headlines' over feud rather than 'focus' on new album 'Trustfall'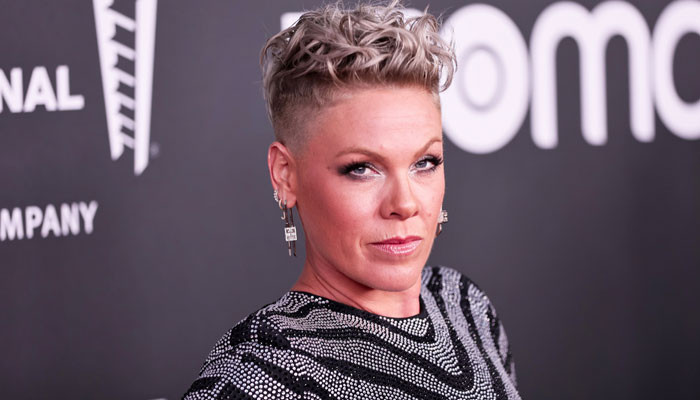 Pink is frustrated by the drama that resurfaced surrounding her years-long feud with Christina Aguilera.
The So What hitmaker took to Instagram on Saturday, February 25th, 2023, to express that she was "saddened and disappointed" by recent headlines focusing on the feud instead of her just-released ninth studio album, Trustfall.
"Every one or two women I've had issue with – there are hundreds that I've complimented and supported and loved on," Pink, 43, captioned a selfie featuring her and husband Carey Hart's 11-year-old daughter, Willow.
"But we don't talk about that. I wonder when the last time Bradley Cooper or Robert Deniro were asked in interview after interview about any argument they'd ever had. How about Christian Bale? We stick to the art with them, don't we?"
In the post, she admitted that some of the responsibility over recent headlines "lays with me and my inability to lie" along with "my uncanny ability to overshare."
"My real disappointment lies in the fact that the art can never be the focus when you're a woman," she explained.
"The fact that I created one of the most beautiful albums with the most beautiful people – sang my a** off, made myself wholly vulnerable – eleven albums in, selling out stadiums, raising good kids, steadily employing hundreds of good, hardworking people, the only thing they ask you about over and over is a silly fued [sic] from your twenties."
The What About Us singer added that she is "working" on "saying less" and this whole ordeal was a "good reminder" for it.
"My wish is to share the pains and the celebrations of this messy life through music and on stage. And I've accomplished that."
She concluded her caption with a message to Aguilera, 42. "To Christina- you know where we stand. Resolved. Onwards and upwards. And thank you all for listening- and for the 25 years Of kick ass love and support. Peace."
For the unversed, the Cover Me in Sunshine singer was discussing working on Lady Marmalade music video in 2001 with Aguilera, Mya and Lil' Kim in an interview with Buzzfeed UK.
During the interview, she ranked the music video in last place on her list of "favourite to least favourite music videos," seemingly igniting a feud from early 2000s concerning the song.