Prince Harry, Meghan Markle desperate to get in royal family's 'good books'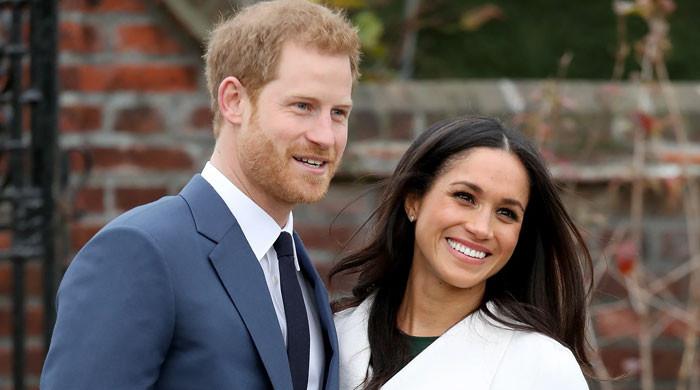 Prince Harry and Meghan Markle have reportedly been struggling to make a strong public impression following their rift with the royal family.  
Earlier, several reports claimed that the Duke and Duchess of Sussex had a delightful phone chat with King Charles on the occasion of his 75th birthday.
While discussing the couple's latest move, royal commentator Kinsey Schofield told GB News that Harry and Meghan desperately need to settle their feud with the Monarch and other members of the Royal family.  
"What we're hearing over on this side is that Harry and Meghan are struggling to prove their value without association to the royal family," he shared. 
Kinsey recalled the former Suit actor's Archetypes podcast in which she tried to link herself to the royal family. 
He added, "It was Megan talking to Paris Hilton and Mariah and all of these American celebrities that did not do well analytically."
"That's why they lost their Spotify deal. What did blow up, even though it was a year ago, was their Netflix series, where all they did was trash the Royal family," the expert shared. 
"Harry and Meghan need to get back in the good graces of the Royal family," Kinsey said.