Prince Harry 'softly' told Meghan Markle her father had betrayed them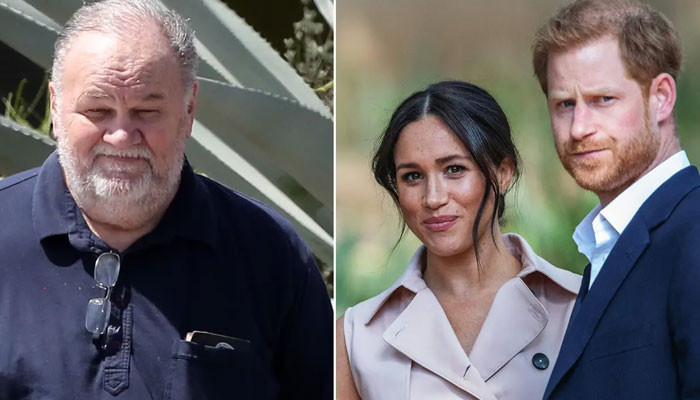 Prince Harry sheds light on telling Meghan Markle that her father betrayed her.
The Duchess of Sussex was petrified moments after her dad allegedly gave the confrontational letter to the media.
The news was broken to Harry by his pal Jason over the phone.
He pens in memoir 'Spare': "Bad news. What is it now? The Mail on Sunday had printed the private letter Meg had written to her father. The letter that Granny and Pa urged her to write. February 2019. I was in bed, Meg was lying next to me, still asleep. I waited a bit, then broke the news to her softly. Your father's given your letter to the Mail. No."
Harry then assured Meghan: "Meg, I don't know what to say, he's given them your letter. That moment, for me, was decisive. About Mr. Markle, but also about the press. There had been so many moments, but that for me was The One. I didn't want to hear any more talk of protocols, tradition, strategy. Enough, I thought. Enough."