Riley Keough gushes over Austin Butler after watching 2023 Oscars from her hotel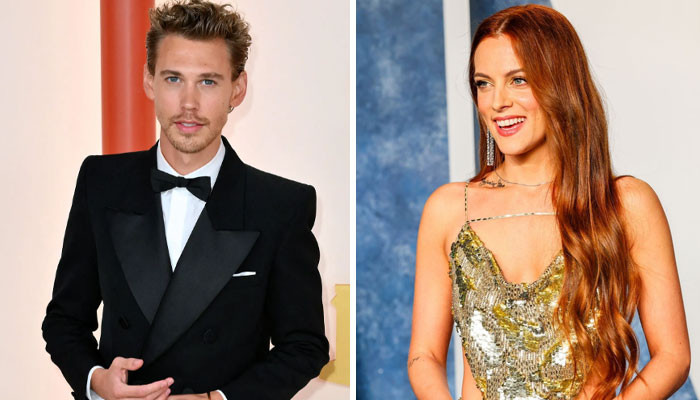 Riley Keough, granddaughter of Elvis Presley and daughter of the late Lisa Marie Presley, attended the Vanity Fair Oscar after party on Sunday, March 12th, 2023.
While talking to VF she shared that she couldn't wait to run into Austin Butler, who was nominated for portraying Elvis in Baz Luhrmann's biopic of the King of Rock n Roll, Elvis.
The host at the blue carpet asked the Daisy Jones & the Six star where'd she watched the Oscars, to which she responded, "I saw the Oscars at my hotel."
Talking about her favourite moment, the actress, 33, shared that she thought the whole ceremony was "beautiful" and she "enjoyed the whole show."
"I'm excited to see Austin," the actress said, before revealing the duo had already interacted earlier that day. "I texted him this morning and said good luck, and I'm so happy I'll see him tonight."
When asked if she had been rooting for any other in the running, to which Riley shared that she has "been rooting for just Austin this season."
Earlier it was reported that there is a lot of 'behind-the-scenes' drama happening ahead of the 2023 Oscars as Riley and Priscilla Presley are entangled in a legal battle over the will of late Lisa Marie Presley.
According to a source that told the U.S. Sun this week, Priscilla was to be "leading the team at the Oscars" but she was a no-show at the ceremony.
The source also added that "there is no drama between Austin and Riley at all."
The Zola actress, 33, was previously shared that she was "utterly blown away" by Butler's performance and "touched by the way he represented her family."
The source added that Butler, 31, "doesn't want to be embroiled in any clashes between the family."
"His outlook is about unity and celebration of the Presley family," the insider added.