Shawn Mendes and Sabrina Carpenter leave Miley Cyrus' album release party together: Fuel dating rumours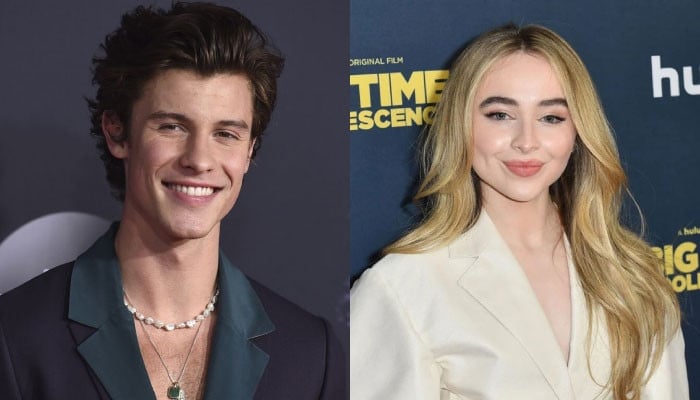 Shawn Mendes and Sabrina Carpenter ignite rumours of romance as they were spotted leaving Miley Cyrus' album release party together.
On Thursday night, March 9, Miley Cyrus hosted her album release party, at the end, Shawn Mendes was spotted waiting outside the event at the Gucci store in Beverly Hills for Sabrina Carpenter.
As per Daily Mail, the duo left the event together in the same car after Sabrina arrived outside.
Shawn, 25, looked dapper as he stepped outside with a drink in his hand, wearing a brown suede jacket atop a white tank top and khaki pants.
Meanwhile, the Disney alum sported her stylish bangs in a shimmering black velvet mini-dress that hugged her curves and elevated her stature with a set of shining silver stilettos that strapped around her ankles.
The Tall Girl actress accessorised with a silver handbag slung over her shoulder, and she enlivened her dress with a silver fan-like flourish over her chest.
As per sources, Shawn and Sabrina were grinning ear-to-ear as the release party ended.