'The Boy, the Mole, the Fox and the Horse' composer highlights importance of cello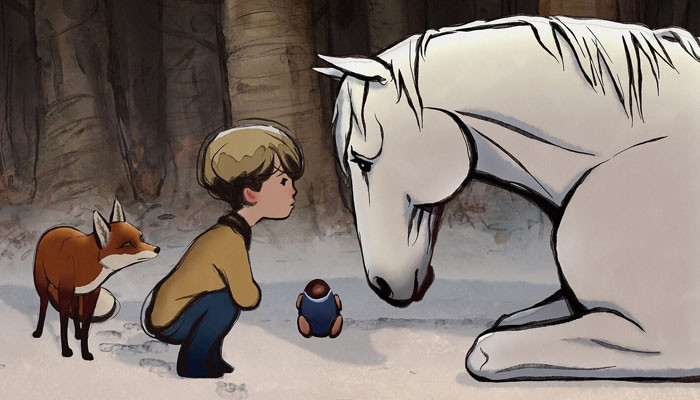 When director and writer Charlie Mackesy was searching for someone to make the music for the adaptation of his beloved 2019 book The Boy, the Mole, the Fox and the Horse he thought of Isobel Waller-Bridge.
The story which is about connection and vulnerability and for Waller-Bridge and Mackesy, the ideas could only be transmitted through a musical palette using the piano and a cello.
Speaking about how the cello became so important Waller-Bridge told Variety:
"I met Charlie about a year before the official scoring process was going to start, so we had a long period to talk about the film and the sound the story needed. In those conversations, we knew the piano would be the leading instrument."
"It felt like the tambour of it would communicate that feeling of home. The other instrument that was important was the cello because that's a sound that Charlie really loves, and I also really love it, and the combination of these two instruments became the whole score. "
"We also had to have an orchestral element to it because there are moments in the film where things really have to soar and grow."
"The cello is really great because apart from its depth of it, it gives you lots of different textures. It can go low and give you those very deep feelings, but it can be very lyrical, or it can sound quite scary."
The Boy, the Mole, the Fox and the Horse is a 2022 animated short film directed by Peter Baynton and Charlie Mackesy and written by Jon Croker and Mackesy. It is based on Mackesy's 2019 novel of the same name.