Tom Sandoval's secret affair with Raquel Leviss, Tom Schwartz reacts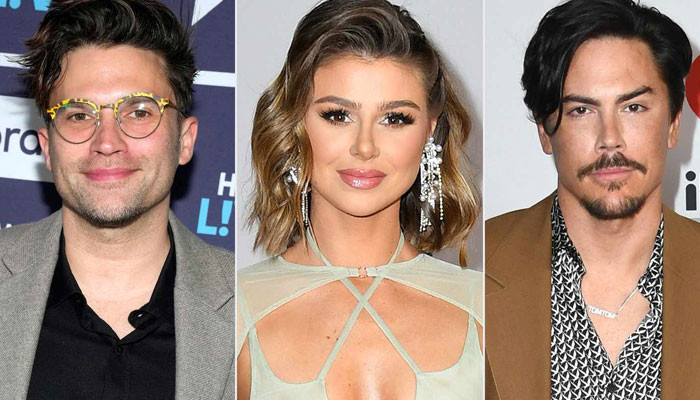 Tom Sandoval's close pal and business partner, Tom Schwartz, commented on his affair scandal with Raquel Leviss.
"[Sandoval's] okay, I think. Relatively speaking, I mean, he has a sense of profound sadness, rightfully so, that he's a piece of **. And to some extent, maybe he is," Schwartz told TMZ.
"But he knows he ** up, and the whole thing is just really sad."
Schwartz continued, "Luckily, Ariana has a really good support system, and she's with her friends. I hope she's living a good life, just indulging. Hope she goes on a living spree. I'm just hoping this whole thing blows over."
He added he was "worried about Ariana," but admitted she has "lots of friends and family who love her."
Moreover, Schwartz revealed that he hasn't talked to Leviss since the affair news broke, noting that it is "really unfortunate."
He also dismissed that he lip-locked with Leviss save Sandoval from the affair fallout.
"No, that's not true. Unless I was a pawn in the game," he said.
Schwartz, meanwhile, replied on whether he had news about the affair beforehand, "You'll see it play out on the show."
"It's ** complicated. That's the understatement of the year. I think Tom's okay," adding, "Really I'm just sad about the negative impact it's having on our business, but I think cooler heads will prevail, and I'm just gonna keep on keeping on."
Sandoval and Schwartz are co-owners of two Los Angeles businesses: Schwartz & Sandy's and TomTom, which opened in 2022 and 2018, respectively.