Travis Kelce shares details about his Argentina trip with girlfriend Taylor Swift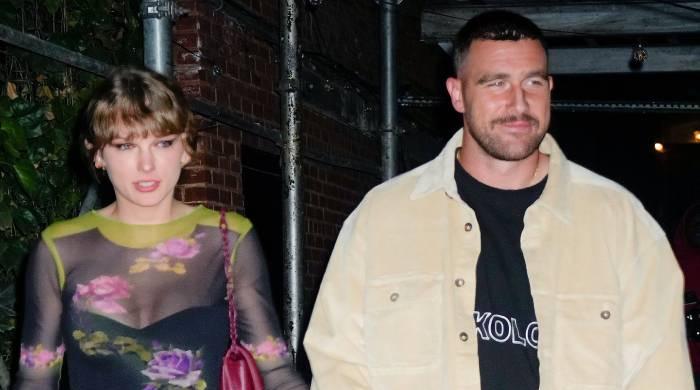 Travis Kelce has recently spilled the details with girlfriend Taylor Swift in Argentina.
During an appearance on the New Heights podcast with his brother Jason about his trip to Argentina, Travis explained what he and Taylor did in the hotel all evening after the singer postponed her show in Buenos Aires due to thunderstorms.
The NFL footballer said, "The first night I was there was really the only night we had a chance to go to dinner was the night the show got postponed, so we didn't want to just go and have a blast throughout the city like we didn't care about the show."
"So, we made sure we stayed in the hotel and kind of kept to ourselves," shared Travis.
Reflecting on his short trip to Argentina, the football star mentioned, "It was a whole lot of fun."
"I was blown away. It was an electric crowd too!" remarked Travis.
The Kansas Chief star noted, "Taylor prides herself on performing through weather and rain and things like that but when it's unsafe to her and everybody in the room you've got to do what you've got to do."
"Everybody was accommodated and I think it ended up being perfect," he added.
Meanwhile, Travis also met Taylor's father Scott and spent good time with each other in Argentina.