Victoria Beckham bursts in giggles over David Beckham's pancake fail in adorable video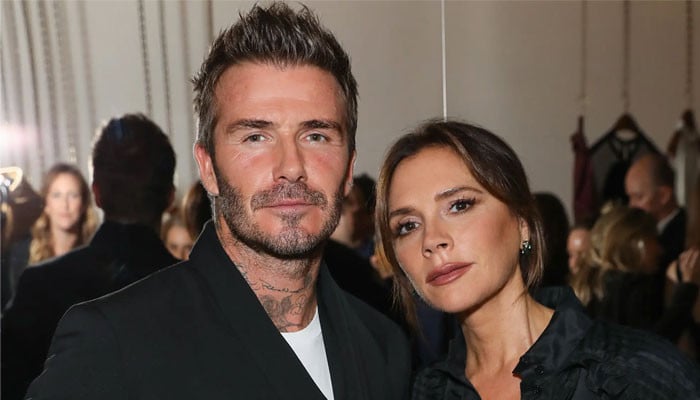 David Beckham showed off his pancake-flipping skills on Tuesday, February 21st, 2023, as wife Victoria Beckham watched.
Taking to Instagram, the pair shared a series of photos and clips glimpsing into their sprawling kitchen in their London home, where they prepared pancakes with their youngest, Harper for Shrove Tuesday or 'Pancake Day'.
In one particular IG post, the former football player shared a slo-mo video of him flipping pancakes, playing Miley Cyrus' new hit single Flowers. David flips the treat and expertly catches it. However, flipping it the second time turned out to be a fail as he ends up catching the sweet treat on his chest instead of the pan.
He captioned the video, "Told you I Still got it @victoriabeckham [football emoji and pancake stack emoji] #Pancakeday [yellow heart].'
Seeing this little blooper, the singer-turned-fashion designer bursts into giggles.
She then reshared the video of her husband and wrote "love in the kitchen [double-heart emoji]."
In other clips, Victoria, 48, seems to have a sweet little back and forth with her beau, making cheeky remarks.
While Vic didn't get involved in the action and was more than happy to film behind the lens, saying, "So it's Pancake Day and David is tossing away. That's impressive, he is so good at tossing."
David then asked her, "Darling, what do you want on your pancake? Do you want some of that?" before holding up a jar of his own branded honey.
She then cheekily said, "I love me some sticky stuff, he is such a tosser," before struggling to contain her laughter.