Woody Harrelson receives 'SNL's' Five-Timers Club membership and jacket from Scarlett Johansson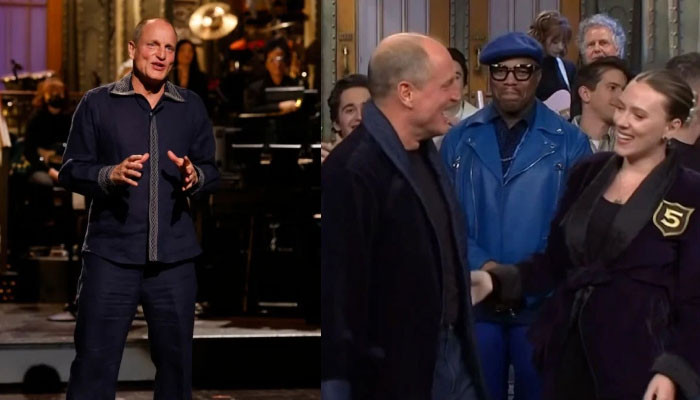 Woody Harrelson officially became a member of Saturday Night Live's five-timers club and received the honorary jacket from Scarlett Johansson.
During his opening monologue, Woody Harrelson held out his arms twice to receive the exclusive jacket.
After not getting the jacket for the second time, he quipped, "Still no jacket? Okay, well, we got a great show for you tonight."
As per People, the Champions actor was presented with the coveted item by Scarlett Johansson, a Five-Timers Club member herself. "I got you, baby!" the actress said as she handed Harrelson the jacket.
John Mulaney, Paul Rudd and Melissa McCarthy are also part of the iconic Saturday Night Live's Five-Timers club.