'Yellowjackets' star Christina Ricci hopes her comeback is not 'a fluke'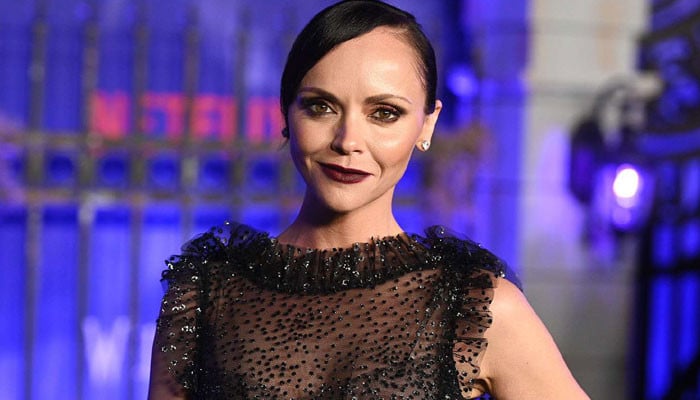 Christina Ricci is back in the spotlight and with not one but two big TV hits. Ricci who played the original Wednesday 32 years ago returned to Netflix Addams Family spinoff Wednesday as Marilyn Thornhill, a botany teacher at Nevermore Academy.
She also stars in Showtime's time-shifting paranormal thriller Yellowjackets as Misty Quigley, a social reject who grows up to become a sociopathic nurse. The show follows a high school soccer team that gets left high and dry in the Ontario wilderness following a plane crash.
While the show earned her several plaudits, including an Emmy nomination for Best Supporting Actress, Ricci remains skeptical of her comeback.
Speaking to RollingStone Ricci said: "When you've gone through periods of great success and then a dry [spell], you kind of end up having this feeling things are going to end. "
"It's a little panic-inducing. You don't want it to be a fluke, for people to be like, 'Oh, actually, she's lost it.' So I have this feeling of 'OK, we'll just hold on tight, and this will be over soon.'"
Before her recent re-emergence Ricci was mostly being a mother. "You were so bored!" she says
However, she adds: "But it was so nice."
Speaking about her return to the Addams Family franchise Ricci earlier said:
"It's Tim Burton, I was so honored to be asked by him because he is just, you know, a genius. And then also to be a part to be asked to be a part of the new version of this thing that is a huge part of my identity and my history in my life. I mean, I know they didn't do it out of the goodness of their hearts, but I was really touched by it, and I felt like it was very nice. And it's such a fun world, and my character is outrageous and fun and different than anything I've done, and it was really great. And I just had a really lovely experience on that with Jenna, who is amazing, and I think now people have a taste of her Wednesday, and it's gonna be fantastic."
Ricci made her film debut at the age of nine in Mermaids (1990), before her breakout role as Wednesday Addams in The Addams Family (1991) and its sequel, Addams Family Values (1993).