Arnold Schwarzenegger warns those on a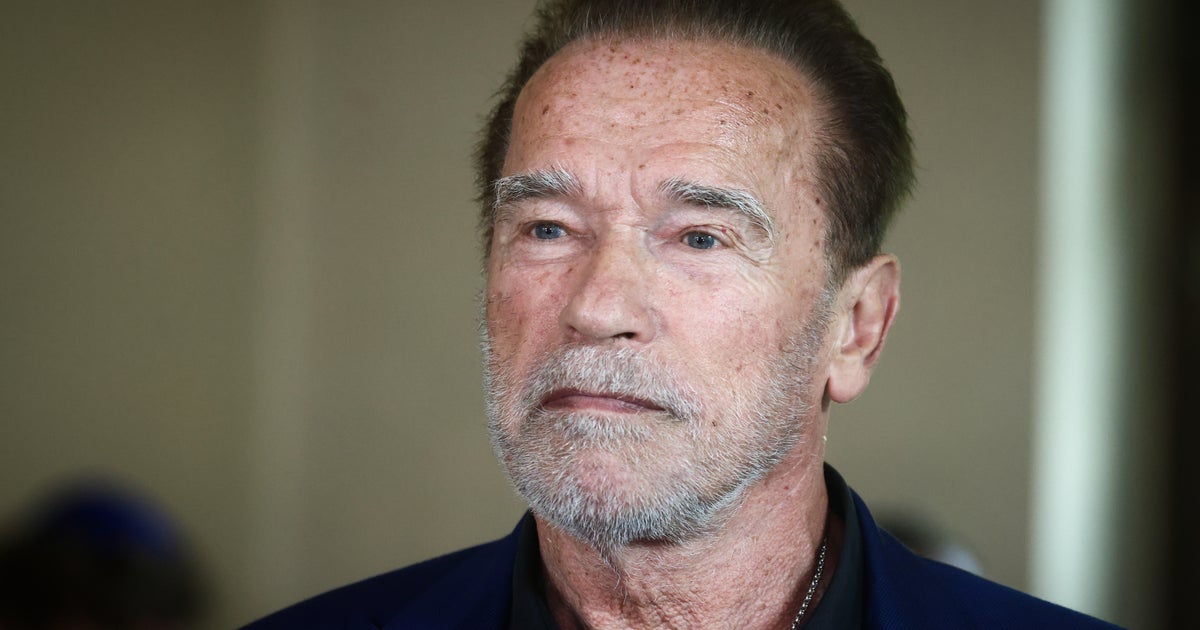 When Arnold Schwarzenegger visited the Auschwitz concentration camp site a few months ago, it was "one of the darkest moments of my life." Now, he's using that experience to plead with those who hold onto antisemitic and other discriminatory beliefs not to fall into the same path as those who perpetuated the crimes of the Holocaust and other atrocities, warning them, "you will not find success at the end of that road."
In a 12-minute video posted on his YouTube page on Monday, the former professional bodybuilder, actor and California governor said he wanted to address the topic amid the recent rises in global hate and antisemitism. 
He said he doesn't want to "preach to the choir" of those who are actively against discrimination. Instead, he wants to speak to those who have "stumbled… into the wrong path." 
"I don't know the road that has brought you here, but I've seen enough people throw away their futures for hateful beliefs," he said in the video. "So I want to speak with you before you find your regrets at the end of that path." 
Schwarzenegger pointed to his father, Gustav Schwarzenegger, who, he has said in the past was a Nazi soldier and part of the siege of Leningrad in World War II that famously lasted nearly 900 days. His father, he said, was one of the "broken men" after the war who were "riddled with guilt." 
"They felt like losers, not only because they lost the war, but also because they fell for horrible, loser ideology. They were lied to and misled into a path that ended in misery," Schwarzenegger said. "…In the end, it didn't really matter why they joined [the Nazis]. They were all broken in the same way. That's the bottom line here." 
He said the Auschwitz-Birkenau extermination and concentration camp in Poland serves as a prime example of where harnessing hate can lead, he said. It was the largest of such Nazi camps during the Holocaust in World War II, where more than 1.1 million people were killed. 
From the moment you walk through the site, "you feel a tremendous weight," he said, describing the powerful impact of seeing the physical remnants of those who had been killed. 
"The suitcases never claimed by the prisoners who were told to remember exactly where they'd left their belongings so they could retrieve them after they were finished with their showers… the gas chambers with scratches in the walls from the fingernails of people who tried to hold onto life… the crematorium, where the Nazis tried to erase all of their atrocities," Schwarzenegger recalled seeing. 
"Let me tell you something, the weight on your back hits you at the very beginning, heavier than any squat I've ever done. And it never goes away," he said. "It's the feeling of history, of millions of voices that were silenced decades ago, begging you, begging you, not just to look at their shoes, but to spend a few hours in them." 
In his video, Schwarzenegger spoke directly to those who are "at the crossroads" of going on a path driven by hate, saying that such a path may seem easy, but that those who follow it "will not find success at the end of that road." Choosing to focus on hate, he said, is essentially choosing to create a scapegoat instead of taking responsibility. 
Recent years have seen a rise in antisemitic incidents in the U.S. The number of incidents increased by more than 34% in 2021, hitting the highest number ever recorded by the Anti-Defamation League Center on Extremism. In a January report, the organization said that at least 85% of Americans "believe at least one anti-Jewish trope" — up from 61% in 2019. 
"Hate burns fast and bright. It might make you feel empowered for a while, but it eventually consumes whatever vessel it fuels. It breaks you," Schwarzenegger said in his video. "…There has never been a successful movement based on hate. … I don't want you to be a loser." 
Instead of grasping onto the misplaced belief that other groups are responsible for problems, Schwarzenegger said people should opt for a life of personal accountability and true strength. 
"When you spend your life looking for scapegoats, you take away your own responsibility. You remove your own power. You steal your own strength," he said. …You have to give up your war against everyone you hate. … The war you really have to fight is the war against yourself." 
The bottom line, Schwarzenegger said, is that there is "still hope" for those who have lived their lives fueled by hate so far. 
"There's still time for you," he said. "Choose strength. Choose life. Conquer your mind."