Bryan Cranston on how his upbringing serves as a source of inspiration for his acting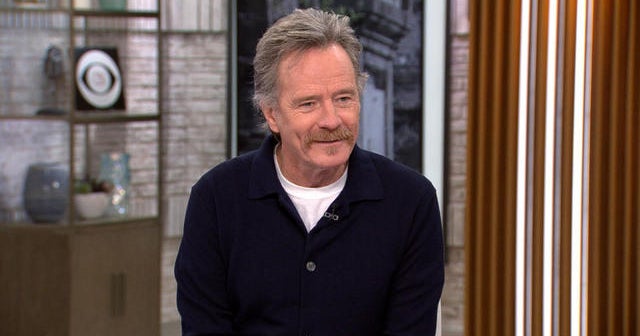 Bryan Cranston gained immense popularity for his Emmy Award-winning performance in "Breaking Bad." He now co-owns a mezcal business with his "Breaking Bad" co-star Aaron Paul and has written an autobiography, "A Life in Parts," in which he reflects on his upbringing. Cranston's father left when he was 11 and he didn't see him for a decade.
The actor said his experiences have given him opportunities to draw on past emotions — like despair and doubt — in his acting.
"You have to be willing and able to open up the treasure chest of your own experience and your own emotional, you know, value, and pull out the things that you may not be wanting to show people, you know, greed and jealousy and resentment and all the things that we humans feel," he said Tuesday on "CBS Mornings."
Cranston now plays the edgy and conflicted judge Michael Desiato in the series "Your Honor." Originally, he thought the show would only last one season. However, it broke viewership records for Showtime, which, like CBS, is a division of Paramount Global.  
"There was some ideas to be able to go into a Season 2, and after the tragic ending of Season 1, I thought, 'Well, if you really want to do this,' and Showtime backed the idea of exploring grief and despair and also the possibility of redemption and the power of apology, not only asking for forgiveness but also granting it. It's actually a human strength in character," he said.  
Cranston believes that everyone's journey in life is unique and personal, and he wouldn't want anyone to go through what he did. But his personal experiences, including difficult ones, have helped him understand the value of stability in his personal life.
"You want harmony and togetherness in a family, and that's certainly what I want to bring to my family now as my wife and I have been together for 36 years. I want that stability. But my experience was my experience, and so I have to just go along," he said.