Inter Miami seek to continue unbeaten streak in New York City clash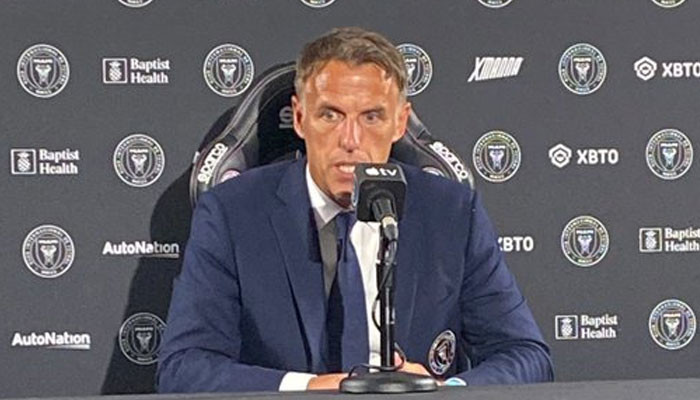 MIAMI: Buoyed by successive wins to kick off the Major League Soccer season, Inter Miami coach Phil Neville is hoping his team can avenge last season's playoff defeat when they face New York City FC in the Big Apple on Saturday. 
Miami beat Montreal and Philadelphia in their opening two games, keeping clean sheets against the teams who finished second and first in the Eastern Conference last season.
"There is a big feel-good factor around the facility, it is the confidence we get from beating the two best teams from the conference last season. Now we have to face the third best team from last year away from home," said former Manchester United player Neville.
There was a striking difference last term between Miami's form at their South Florida home, where they only lost three games all season and their road form which saw them muster just four victories.
Neville knows that has to change if his side are to improve on last season's sixth place finish and immediate exit from the playoffs at the hands of New York.
"Our away form last season wasn't good enough," said the Englishman.
"If we had won maybe three or four more games away from home we would have finished in fourth position so we want to start the 'away season' really well," he said.
"I think away form in the league will define our season that is the biggest barometer for us, we need to have that ruthless mentality away from home that we show here," he added.
Inter were beaten 3-0 at Yankee Stadium by a New York side which went on to reach the Conference finals where they lost to Philadelphia.
That loss, in Gonzalo Higuain's final game for Miami, was a one-sided affair in which Neville's team never looked like beating the franchise owned by Manchester City's City Football Group. Neville says he hopes the hurt will drive his players.
"There are probably a few scars and some memories that I hope will inspire them on Saturday to reach the level of performance that is needed to beat a team like NYC," he said.
"They have fantastic players and a great coach and they play a style of football that I think is one of the best in the league.
"When we came out of the playoffs what we took from that was the level needed to beat a team like NYC on a tight, baseball type pitch," he added.
Elsewhere on Saturday, Philadelphia Union look to bounce back from their loss at Miami when they host the Chicago Fire while new boys St.Louis FC aim for a third straight win when they travel to Portland.
Defending MLS Cup winners Los Angeles FC host the New England Revolution on Sunday.