Pop the bubbly: Oscars red carpet gets a new look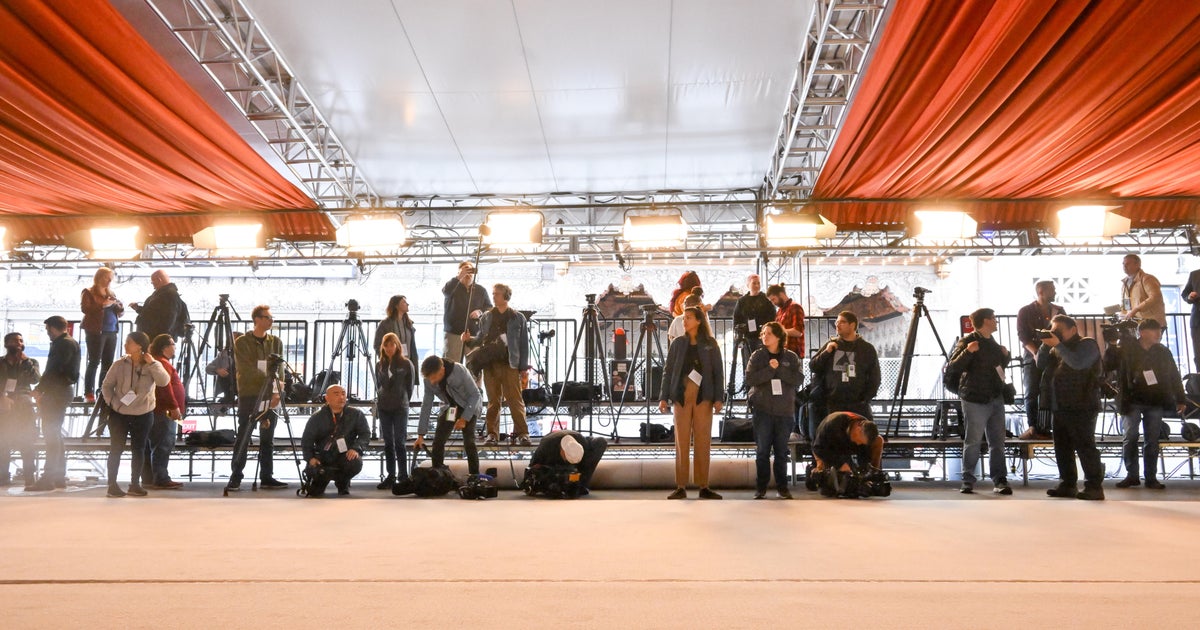 Stars, cameras, dazzling gowns and the red carpet — all quintessential ingredients in the Academy Awards. But this year, one of those elements is getting a makeover.
During the Oscars carpet roll out event on Wednesday in Los Angeles, it was revealed that at Sunday's show, the stars will be walking across a champagne-colored carpet, instead of the iconic red one.
Oscars host Jimmy Kimmel was outside Dolby Theatre Wednesday to present the big news, joking that "no blood will be shed" on the light-colored flooring, in reference to the infamous Will Smith incident at last year's show, in which Smith walked on stage and slapped comedian Chris Rock.
"People have been asking, is there going to be any trouble this year?" Kimmel said. "Is there going to be any violence this year? We certainly hope not, but if there is, I think the decision to go with a champagne carpet, rather than a red carpet, shows how confident we are that no blood will be shed."
The red carpet has been a mainstay of the Oscars, where celebrities show off their outfits to the world when arriving to the show. In fact, the star-studded walkway has been red since the 33rd Academy Awards in 1961, the Associated Press reports. That was also the first televised version of the awards show, though not in color.
The Oscars are the latest in a series of ceremonies and events to shake up red carpet tradition. For example, the carpet at last year's Emmy Awards was gold, and this year's Golden Globes' carpet was gray.
Lisa Love, a Vogue contributor and creative consultant for this year's Oscars, led the decision to change the carpet, according to the AP, which she noted was not a controversial choice amongst organizers. 
Love also told the AP that organizers opted for a lighter-colored canopy cover as well. The red carpet will be covered from above with a sienna-colored canopy.
"This is just a lightness and hopefully people like it," Love said, according to the AP. "It doesn't mean that it's always going to be a champagne colored carpet."