"Rust" shooting: Weapons supervisor Hannah Gutierrez-Reed makes first court appearance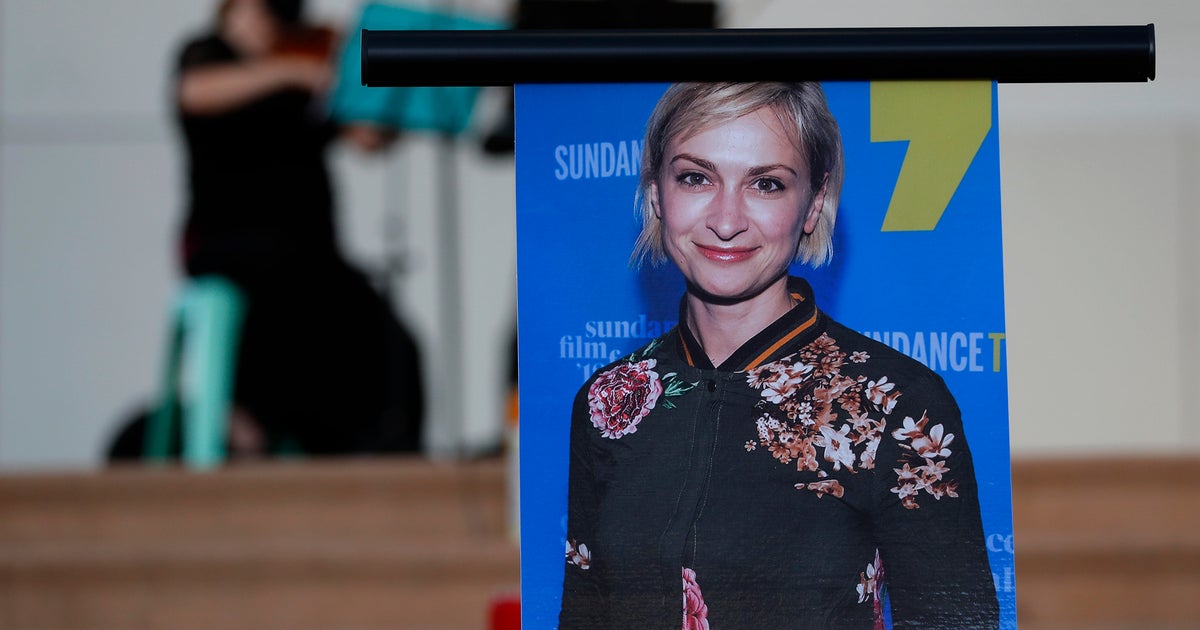 A film-industry weapons supervisor made her first formal court appearance Friday on a felony charge in the shooting death of a cinematographer by actor Alec Baldwin on the set of a Western movie.
Hannah Gutierrez-Reed's attorney said his client will plead not guilty, but the judge did not take that plea during the virtual court proceeding. Instead, the judge issued conditions of release that allow Gutierrez-Reed to keep a gun at home for self-defense.
Gutierrez-Reed and Baldwin were charged last month with felony involuntary manslaughter in the shooting death of cinematographer Halyna Hutchins, who died shortly after being wounded during rehearsals at a ranch on the outskirts of Santa Fe in October 2021.
Gutierrez-Reed's attorney told the judge his client has received numerous threats and was forced to file for a restraining order against a stalker. He said authorities released documents related to the case and failed to redact identifying information that included phone numbers.
District Attorney Mary Carmack-Altwies told the judge she adamantly opposed the request because of Gutierrez-Reed's "sloppy mishandling of firearms and guns" on the set. She suggested Gutierrez-Reed could either move or keep a bat or pepper spray in her house instead.
Gutierrez-Reed's attorney, Jason Bowles, challenged the district attorney's characterization and disputed the claim about sloppiness.
"There is no allegation that she is a danger to anyone having a firearm within her home and it's for self-protection because of actions that the state took in releasing private information. That is the reason for that request," he said.
In addition to allowing Gutierrez-Reed to have a gun at home, the judge ordered her not to have any contact with witnesses who might testify as part of the case.
A day earlier Baldwin agreed to forgo a hearing to have his rights explained to him and entered a plea of not guilty.
The judge allowed Baldwin to have limited contact with potential witnesses in connection with plans to complete the filming of "Rust." Other provisions included a prohibition on consuming alcohol and against any possession of weapons, including firearms.
Work on "Rust" was halted with Hutchins' death. Rust Movie Productions says filming is expected to resume this spring, without the use of real weapons or ammunition.
The involuntary manslaughter charges against Baldwin, a lead actor and co-producer on "Rust," and Gutierrez-Reed, the film's armor, are punishable by up to 18 months in jail and a $5,000 fine under New Mexico law.
Prosecutors and defense attorneys are preparing for a likely preliminary hearing within a few months to determine whether there is sufficient evidence to proceed to trial.
Authorities said Baldwin was pointing a pistol at Hutchins when the gun went off, killing her and wounding director Joel Souza.
Baldwin's attorney Luke Nikas said when the charges were announced that they were "a terrible miscarriage of justice." He said Baldwin relied on the professionals with whom he worked and "had no reason to believe there was a live bullet in the gun."
Bowles had said the charges were the result of "a very flawed investigation and an inaccurate understanding of the full facts." He said he believed jurors will exonerate his client.
Prosecutors say assistant director David Halls, who oversaw safety on set, has signed an agreement to plead guilty in the negligent use of a deadly weapon, explaining that he may have handled the gun improperly before it was given to Baldwin.
A judge is scheduled to consider approval of the plea agreement in March. Halls waived his first appearance in court.
---
Note: This version corrects that Gutierrez-Reed did not enter a plea during the court proceeding. Her attorney said she will plead not guilty. But the judge did not take that plea Friday.