American student sparks backlash for 'despising' her semester abroad in Florence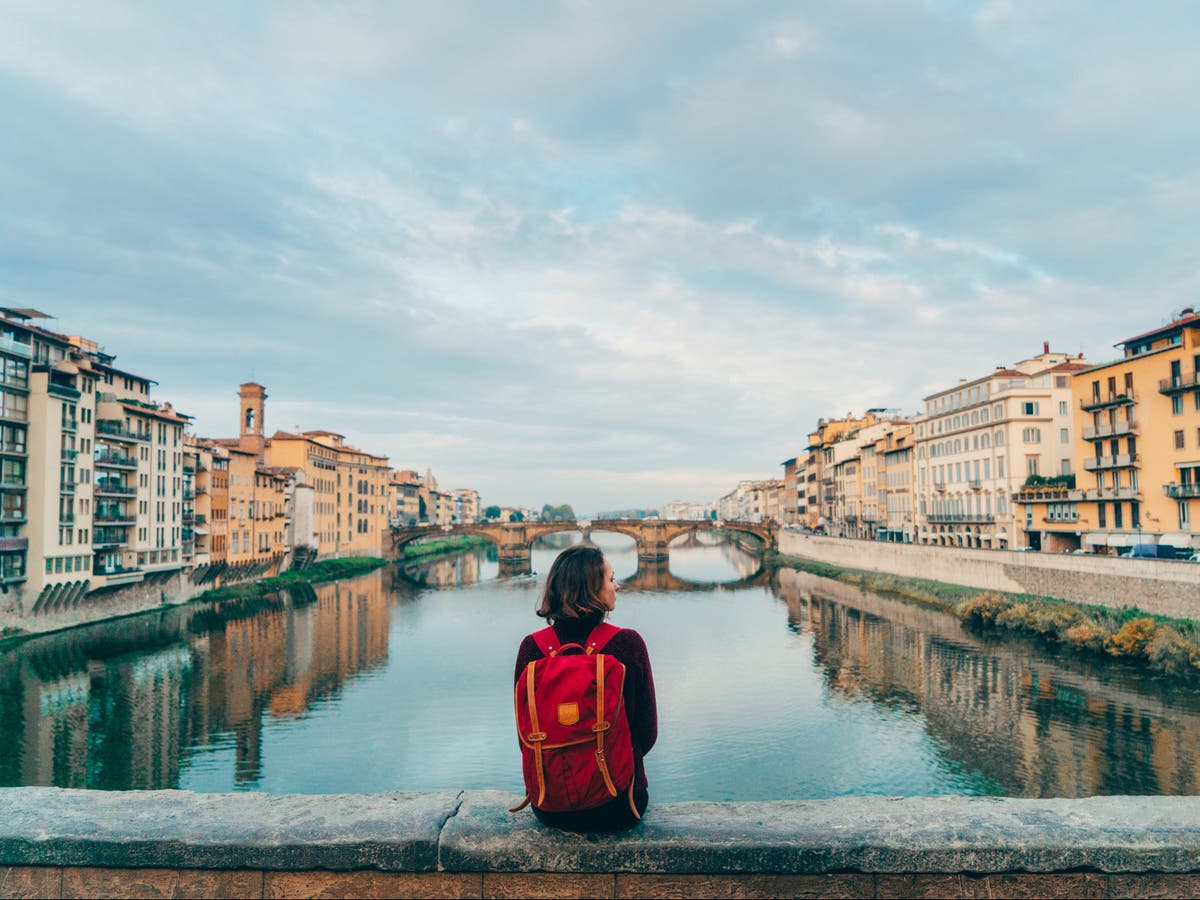 An American student who studied in Florence has sparked a debate after sharing in an essay that she "grew to despise" the Italian city during her time abroad.
On 9 March, Insider published a personal essay written by New York University student Stacia Datskovska about her fall semester abroad in Florence, Italy. In the article, the journalism and international relations student explained how her study abroad experience was much different than how she'd imagined – full of "summer flings with people who called me 'bella'" and "gelato that dripped down my fingers in the heat".
But between her seven roommates, an online internship, and "hostile" locals, Datskovska said that she "grew to despise the sights, hated the people, and couldn't wait to get back home to my campus in New York."
The NYU student explained that her heavy workload meant that her study abroad experience "looked drastically different" from her seven roommates, many of whom "would go out until the wee hours to take advantage of Italy's young drinking age".
Datskovska expressed how she felt pressure to travel throughout Europe on the weekends like her fellow classmates, which "seemed like an exhausting form of escapism" to her. Although she spent most "lonely" weekends in Florence taking in the local sights and sounds, this "lack of human interaction" made her feel "disillusioned by the fact that no one in my study abroad program seemed to have my values."
Throughout her semester abroad, Datskovska also had run-ins and some "verbal confrontations" with "hostile, inconsiderate, and preposterous" Italian locals. "I'm not quite sure whom I resented more during my stay in Italy: my American classmates or the locals," she wrote. "For example, one time, two women were talking about me on the bus, looking at me up and down and scoffing."
In response, Datskovska decided to dress as American as possible, wearing oversized hoodies and streetwear brands. "The Italians rolled their eyes as I passed them on the street," she said.
However, she concluded her essay with a reminder that her experience should not "dissuade students" from studying abroad in Florence. "My feelings aren't every college student's experience – yet I also can't be the only one who thought studying abroad was a nightmare," she wrote.
The personal essay instantly went viral on Twitter this week after podcaster Ciarán Dold shared screenshots of the article to Twitter. "No self-awareness," they captioned the tweet, which has since been viewed more than one million times.
In the replies, Twitter users called out the article for perpetuating an idealised view of Europe, with some claiming they would expect nothing less from Americans abroad.
"Finding out Florence is not New York and Europeans are not Americans must have been brutal," read one sarcastic tweet from Sabina Ciofu.
"This is why Americans should be banned from entering Europe," said someone else.
"The absolute entitlement," a third tweet read.
Others simply blamed media depictions and classic romantic comedies for romanticising getaway destinations like Italy. "I blame Lizzie McGuire," joked one person. Another tweeted: "This is a White Lotus character."
"Emily in Paris has caused irreparable cultural damage," said one Twitter user, as someone else noted: "You can't just land in Florence and expect to enter your perfect Italian fantasy lol."
Despite some of the backlash, many social media users also sympathised with Datskovska's experience while studying abroad. One person agreed that travelling solo to a foreign country can make someone feel alone, while others felt that universities should do away with study abroad programs altogether.
"I completely get where she's coming from lol," said one tweet.
"I'm glad that a lot of people are realising how dumb study abroad is," another wrote. "I think it's something that colleges should strive to get rid of. I wish I never went but felt pressured to by my peers for whatever reason."
Meanwhile, one person said they "understand feeling like no one shares her values" and "missing home," but feels that she should've made "the most of her time" abroad.
The Independent has contacted Insider and Datskovska for comment.