Man who lost 260kg in shocking weight loss journey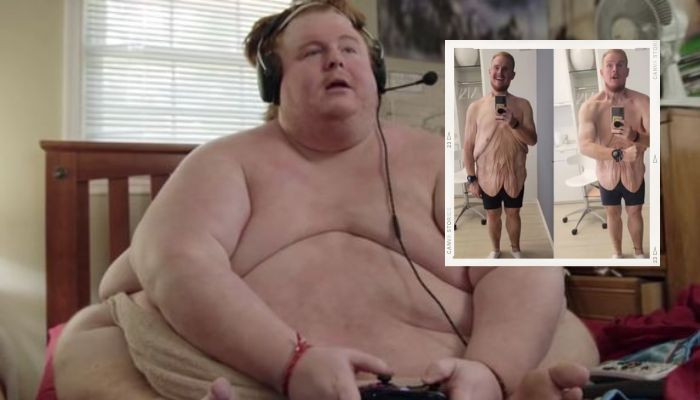 Casey King from Georgia, US, lost over 260kg in his shocking weight loss journey which he shares frequently on social media.
Not long ago, King had reached a point where he could not leave the shower. In 2014, when King weighed 355kg, he got stuck in his shower for 11 hours.
"God, this is dark, but I tried to get out and it just hurt too much and then I tried over and over again," he told The Sun, adding that he became exhausted but could not get out.
The incident served as a wake-up call for the then 38-year-old. 
King, who inspires 38,000 followers on Instagram, was also featured on the TLC show My 3,000lb Life. After shedding all the extra weight, he says he now does normal things in life, one of which is dating.
Recalling his teenage life, he told The Sun it had not been easy. "I was a social outcast […] There were limited people for me to be friends with. Food was the only thing that kept me happy," he told the outlet. 
He added that he would eat a whole bag of French fries as well as full Big Mac supersized meals.
"I could not get enough."
While he has now reached a healthy weight, he says his life is still difficult with rolls of sagging skin still a part of his body.
He said his mother became concerned about his weight as a result of which he tried several drugs when he was in high school. But nothing worked. In his mid-20s, he had already become the fattest man in the town. Consequently, King was unable to perform some of the basic tasks like wearing his shoes or putting on clothes and relied on his family.
"I couldn't get up to use the bathroom, I couldn't wipe my own behind or clean myself," The Sun quoted him.
With his social life affected, King lived his life through social media because, as per him, he had "no life". This affected his mental health as well.
"I felt alone," he said.
King believes his obsession with food can be compared to an "awful drug addiction". 
In 2011, however, he came across his turning point: his newborn nephew Thomas. King realised he was the child's only uncle and he needed to be "smart, fun, and loving".
"But I wasn't going to be able to do that being over 800lbs."
After a few years, King joined a gym, visiting four times a week as well as reducing his caloric intake. He started spending two hours in the gym, swimming hundreds of laps.
In 2018, he had weight loss surgery, which motivated him to drop more. He said he wanted to look even better because he had started receiving compliments from women on dating apps.
Currently, he is working even harder to lose more weight and plans to go for surgery to get his excess skin removed.