Paris Hilton shares first photo of her and Carter Reum's son Phoenix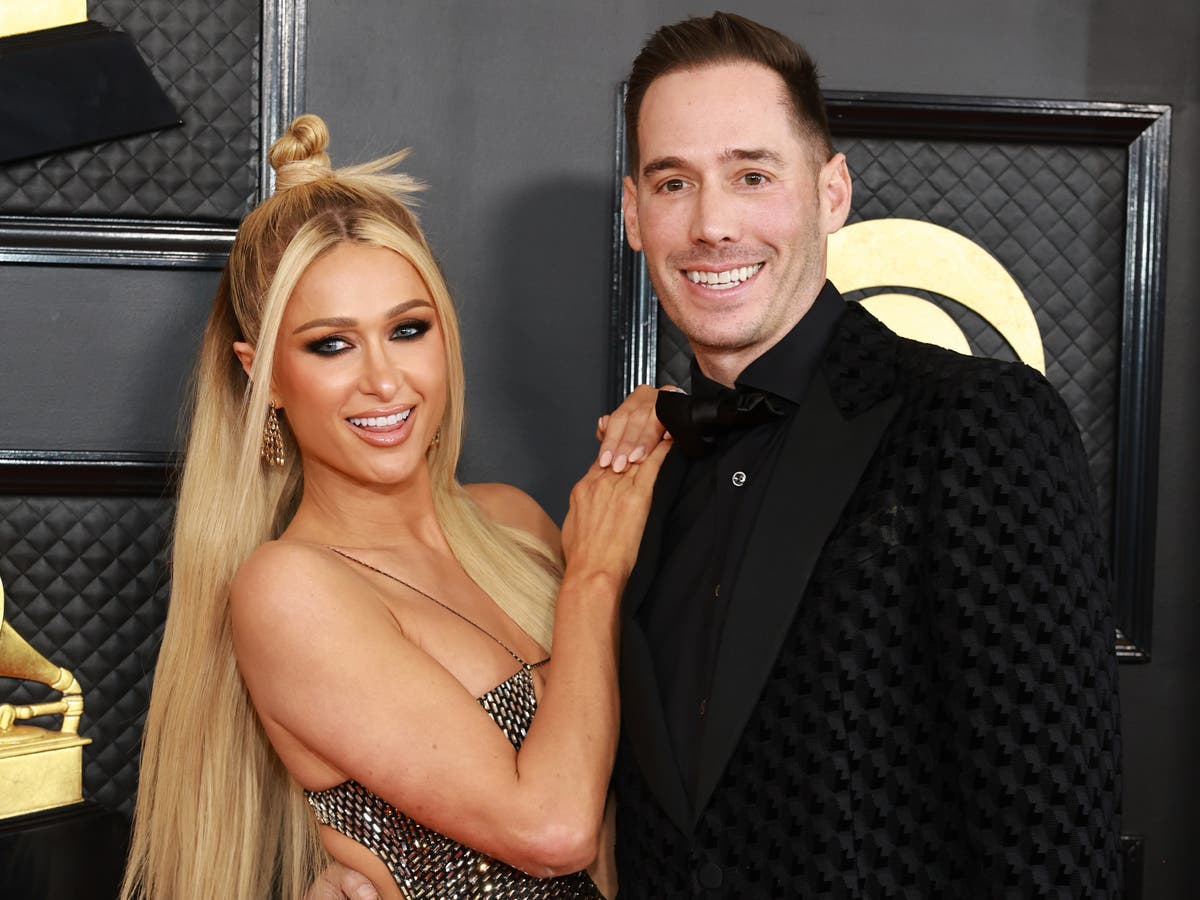 Paris Hilton has unveiled her first photos of her and husband Carter Reum's newborn son, Phoenix Barron Hilton Reum.
The reality star posed with her son in the first ever images of his face for an exclusive interview with Glamour UK. She announced her baby's arrival on social media on 25 January.
In one of the pictures, she could be seen holding her sleeping baby and kissing his face. Another image showed Hilton cradling her child as he slept on her shoulder while her husband stood behind them and gave his wife a kiss on the forehead.
The Simple Life star reflected on motherhood to the publication and gushed over her newborn, who was born via surrogate.
"I'm so obsessed with my little angel and when he looks into my eyes, I just melt," she told Glamour UK. "He's such a good baby."
The interview with Glamour was also published just one day after Hilton revealed her baby's name during the latest episode of her podcast, This Is Paris.
During the 22 February episode, she shared the name while reading an excerpt from her upcoming memoir Paris: The Memoir, which will be released on 14 March.
"We plan to name him Phoenix, a name I decided on years ago when I was searching cities, countries and states on a map looking for something to go with Paris and London," she read.
The DJ noted that while "Phoenix has a few good pop culture reference points," there's a different meaning to it that's "more important".
"It's the bird that flames out and then rises from the ashes to fly again," she added about the name. "I want my son to grow up knowing that disaster and triumph go around and come around throughout our lives and that this should give us great hope for the future."
Elsewhere in her interview with Glamour, Hilton said she initially wanted to keep baby news a secret before opting to announce Phoenix's arrival on Instagram.
"I felt my life has been so public, I really wanted to keep it private," she said. "Of course, it was hard not to tell anyone, because it's such an exciting time. But I also loved being able to share this with just Carter."
She's recently opened up about keeping her newborn son's life private, telling Harper's Bazaar that on the day Phoenix was born she checked into the hospital under a different name and wore a disguise. She further explained that she wore a brunette wig and hoodie to keep "this whole experience" of growing her family to herself.