Prince Andrew 'considering new tell-all interview' after 2019 Newsnight appearance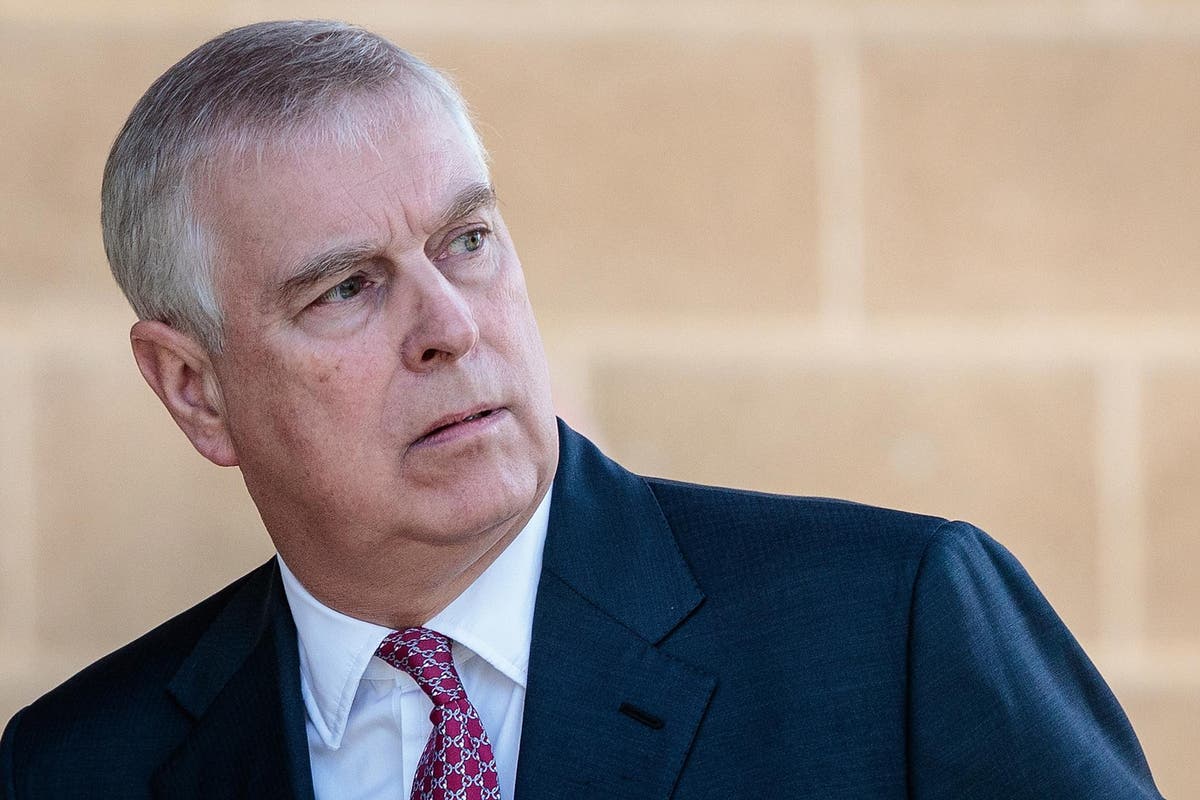 Prince Andrew is reported to have been approached by two American broadcasters with offers to take part in a new, tell-all interview in the United Kingdom.
According to a new report, the disgraced Duke of York is considering "telling his side" in the hope of a chance of redemption, more than three years after his interview with Emily Maitlis about his ties to convicted paedophile Jeffrey Epstein was broadcast on the BBC's Newsnight.
The duke was also accused of sexually assaulting Virginia Guiffre, one of Epstein's victims, when she was underage in the US. He has consistently and vehemently denied the accusations.
Andrew was stripped of his military titles and asked to step down as a working royal last year, after he paid Ms Guiffre a multimillion-pound settlement to stop the case going to court.
On Friday (10 March), the Daily Mirror reported that Andrew now "feels there is little else to lose" in giving a fresh interview – citing a source close to the duke.
"Nothing is off the table," the newspaper claimed. "Andrew has been made to give up his job and now potentially his home."
Earlier this month, it was reported that Andrew was "resisting" King Charles's suggestion that he move out of the 30-room Royal Lodge and into Frogmore Cottage, where the Duke and Duchess of Sussex used to reside.
Andrew has lived in the property in Windsor Park with his ex-wife Sarah Ferguson since 2004.
The Mirror also reported that Ms Ferguson, who is currently promoting her novel A Most Intriguing Lady in the US, has met with journalist Daphne Barak.
Ms Barak was the first person to interview Andrew's former friend Ghislaine Maxwell after she was sentenced to 20 years in prison for helping Epstein to abuse teenage girls.
The Independent has contacted Buckingham Palace for comment.
Earlier this week, Ms Ferguson said during an appearance on Good Morning America that it was "so sad" to watch Andrew's "demise".
"He's been very steadfast for the girls," Ms Ferguson said, referring to their daughters, Princesses Beatrice and Eugenie. "We are women that also have had to see the demise of a very strong man, and that has been really difficult to see."
Andrew's ex-wife also recently addressed reports that the duke's £249,000 annual allowance may be cut from April onwards. As a result, the duke reportedly told his friends, he will not be able to cover the cost of maintaining the Royal Lodge.
While noting that "this is a matter for the duke and His Majesty", Ms Ferguson said she was "proud" to be able to financially support Andrew "and the rest of the family through my work".