Snakes, lizards and desserts meet in Malaysia's first reptile cafe
SUBANG JAYA: Malaysian reptile enthusiast Yap Ming Yang hopes visitors to his pet-friendly cafe will learn to appreciate snakes and lizards as much as they do furrier creatures such as dogs and cats.
Bearded dragons, leopard geckos, and corn snakes are among the species resting in glass tanks stacked around Yap's cafe on the outskirts of Malaysia's capital, Kuala Lumpur, species he says are commonly bred in the country.
Customers, including children, hold and pet the scaly animals while ordering drinks and food.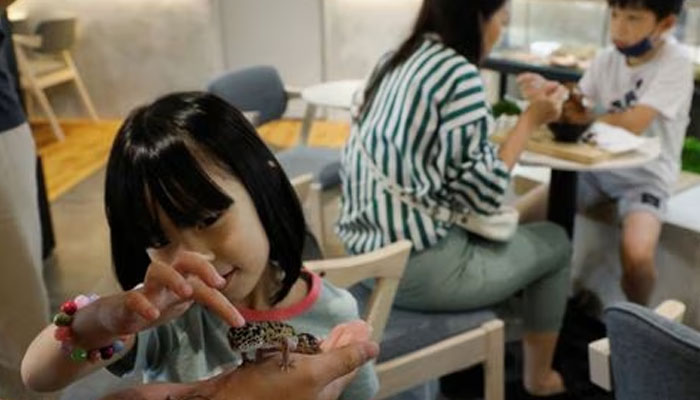 "People only care about furry animals, cats, dogs, but people always leave out reptiles and snakes," said Yap, who has a background in environmental science and is part of a community of Malaysians with an interest in herpetology – the study of reptiles.
"So I hope showing the public how interesting (they) are, we can cause them to have a better outlook on reptiles and less loved animals."
The Southeast Asian country is rich in biodiversity but also a major source of illegally trafficked wildlife.