This Valentine's Day, name a cockroach after your ex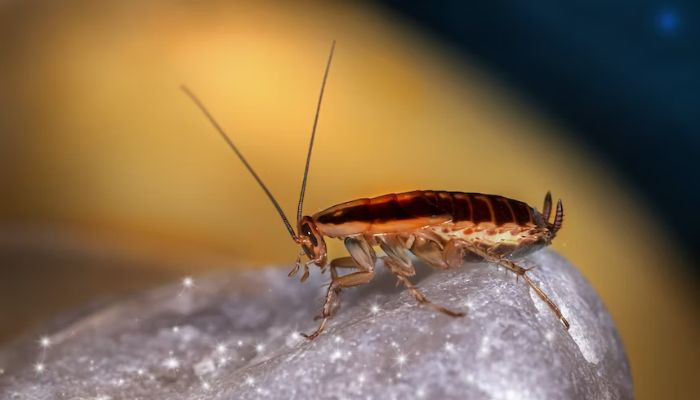 Valentine's Day is here, but for some people, the occasion does not inspire sentiments of enduring love; instead, they may spend the day reflecting on their exes. 
The San Antonio Zoo allows visitors to give cockroaches their ex-partners' names as a way to help them celebrate the holiday, reported CBS News.
In order to support the zoo's "goal of assuring a future for wildlife in Texas and around the world," monies are raised each year for Valentine's Day activities at the zoo. 
You may send a digital Valentine's Day card to your ex-partner and name a cockroach after them for a donation of $5 to $25. Your ex will also get a digital card notifying them that a roach has been named after them.
The donors are also permitted to figuratively name a rodent or vegetable after their ex-partner at the San Antonio Zoo.
They're not the only ones providing haters with a platform to vent about their ex on Valentine's Day. The Bronx Zoo also offers a "name a roach" programme, where you can let your ex know they have a cockroach named after them by sending them a tote bag or tumbler with a cockroach image on it.
"Roses are red; violets are blue… Is there someone in your life that's bugging you? Give them goosebumps by naming a cockroach in their honour this Valentine's Day," the tweet reads.
The cockroaches you identify at the El Paso Zoo will be fed to zoo animals like iguanas, skinks, and meerkats. You may also name roaches after ex-lovers at the Houston Museum of Natural Science, while the Florida Aquarium offers printable Valentine's Day cards with roach themes.
Instead, the Lehigh Valley Zoo in Pennsylvania is providing crickets. For $5, you may name a feeder cricket through February 14 and the zoo will upload weekly recordings of the crickets being fed to animals. During the feedings, they will also discuss some interesting animal facts. According to the zoo, "You gain some animal knowledge and the chance to start Valentine's Day with a clean slate, while our animals get a delicious dinner."
If you're not cynical about the holiday, you may adopt a penguin couple for a loved one to show them you care this Valentine's Day. The Toronto Zoo even lets you adopt a roach named after your ex.
If bugs aren't your thing, the Maui Humane Society is giving you the chance to give a nasty object — a litter box — your ex's name. Donors have the option of spending $100 to purchase a complete litter box or $10 to have their ex's name added to one.
You can even enter to win the chance to have the name of your ex-spouse placed on a trash can in Wales. Business Waste, a commercial waste management company that provides trash collection as well as bin sales, accepted the name submissions before Valentine's Day. 
Numerous zoos, animal refugees, and companies have developed inventive ways to honour ex-partners for many years. A snake could be named after an ex for just $1 in 2019 at Wildlife Sydney in Australia, with the money going to the Wild Life Conservation Fund.
The Wildlife Images Rehabilitation and Education Centre also offered fish that customers could name after ex-lovers before they were fed to bears that year.
For just $2, customers could have a mealworm, beetle, super worm, or waxworm named "after your worm of an ex" at Richmond Wildlife Centre in 2021. The animal under their care was then fed the bugs. The centre stated you could honour a "really horrible ex" by naming a hornworm or nightcrawler for $5.