Eagles propose USFL-XFL style rule change for teams trailing in games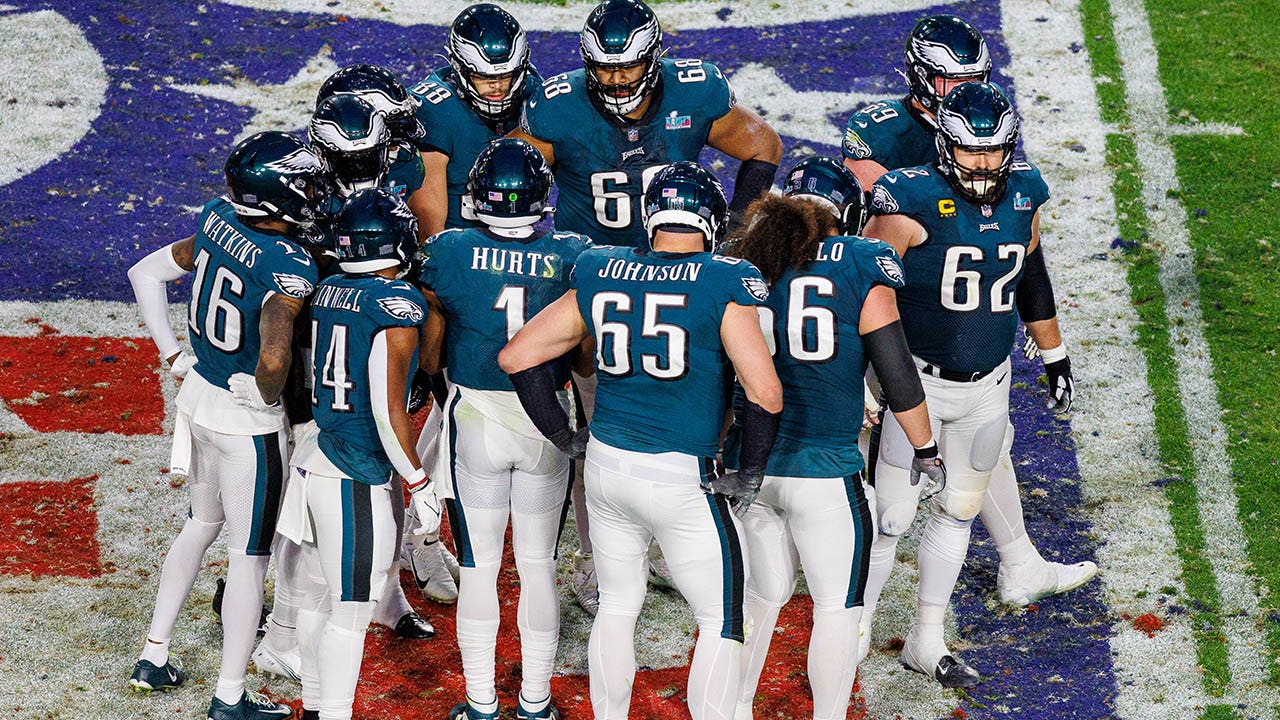 The Philadelphia Eagles proposed an NFL rule change taking a page out of the playbooks of the USFL and the XFL.
The NFL on Monday released all the proposed rule changes submitted by teams. The Eagles submitted a rule to change an onside kick attempt after a touchdown to a 4th-and-20 play.
CLICK HERE FOR MORE SPORTS COVERAGE ON FOXNEWS.COM
Philadelphia's rule suggestion goes like this: first, the scoring team needs to alert the official of its intention to forgo an onside kick or kickoff to try and retain possession. The ball will be spotted on the team's own 20-yard line and will need to gain at least 20 yards to retain the ball. 
If the offense attains enough yardage, the result of the play is a first down. If they fail to meet the marker, they turn the ball over to the defending team. If the offense is penalized on the play, they cannot reverse their decision on the attempt.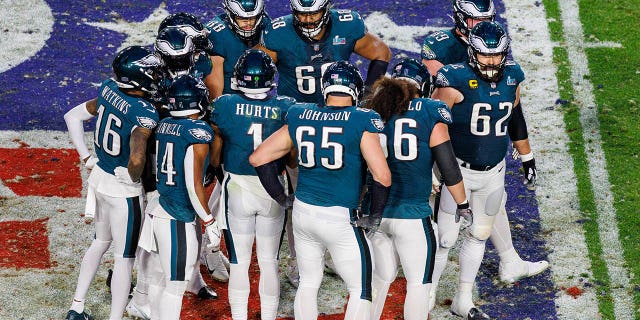 DANIEL JONES, GIANTS AGREED TO CONTRACT EXTENSION VIA 'PINKY SWEAR' 4 MINUTES BEFORE DEADLINE: REPORT
The Eagles added two possible caveats – the team may elect to retain possession this way no more than two times during the game and must be trailing its opponent to be able to use the play.
Philadelphia said the rule would promote "competitive equality and fan engagement."
The USFL instituted the scrimmage-play rule after a touchdown at the start of its 2021 season. However, the team runs a 4th-and-12 play from their own 33-yard line.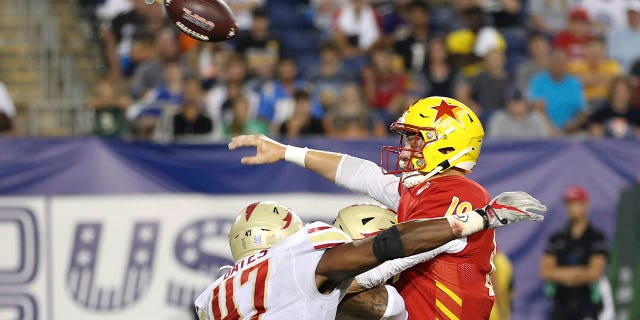 The XFL instituted the rule for its third iteration of the league this season. A scoring team can retain possession after completing a 4th-and-15 from its own 25-yard line.
CLICK HERE TO GET THE FOX NEWS APP
The spring leagues have said the rules promote scoring and offense.