Lack of diversity within collegiate sports leadership continues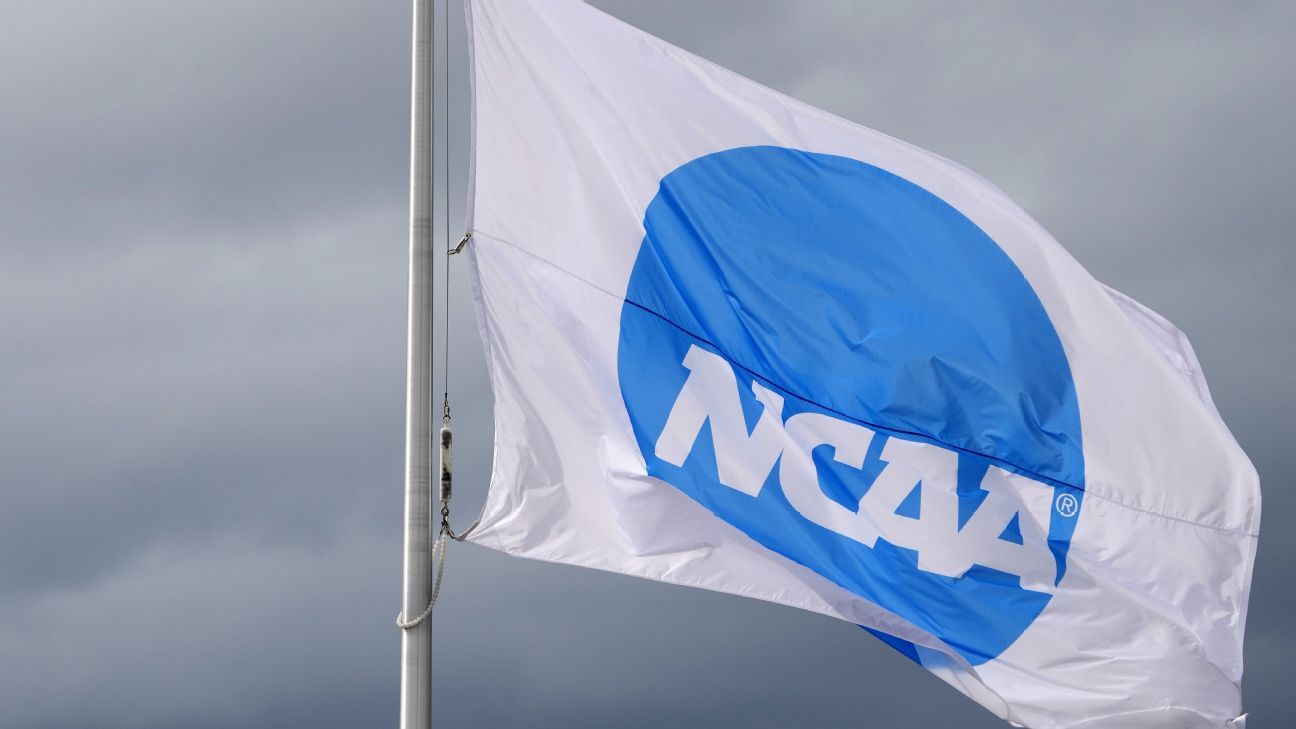 Editor's note: Richard Lapchick is a human rights activist, pioneer for racial equality, expert on sports issues, scholar and author.
With all of the reports of the NFL stagnating — with three Black head coaches for the third year in a row — it is important to also look at other areas where this has been the case. In college sports, the number of head coaches who were people of color at FBS schools decreased in 2022. I have pointed to the owners as being the main stumbling block to hiring more Black head coaches in the NFL.
I have no doubt that a similar situation exists at the college level. The Football Bowl Subdivision (FBS) leadership positions who make the hiring calls — presidents/chancellors and athletic directors, are overwhelmingly white and male. Faculty athletic reps (FARs) also play a role.
And just like in the NFL, where nearly 70% are players of color, 65.7% of college football student-athletes at the FBS level are players of color.
America's colleges and universities continue to show an enormous underrepresentation of women and people of color in campus leadership positions. All of this was highlighted in the "2022 D1 FBS Leadership College Racial and Gender Report Card: The Lack of Diversity within Collegiate Athletic Leadership Continues," a study released Thursday by The Institute for Diversity and Ethics in Sport (TIDES) at the University of Central Florida.
While there were some notable improvements made in the hiring practices of people of color in 2022 — more presidents of color, up from 18.5% to 23.1%, and athletic director of color, up from 18.5% to 23.1% — positions of influence within FBS schools received a C for racial hiring practices and an F for gender hiring practices. This resulted in an overall combined D+ grade. The grade for race decreased by 5.2% to 74.4% from 2021 to 2022. Still an F, the score for gender improved by 6.9 percentage points to 59.9%, higher than last year's score of 53.0%. The overall grade score improved from 66.3% in 2021 to 67.2% in 2022.
These statistics tell it all. It is discouraging that in American higher education, 78.6% of chancellors and presidents, 77.1% of athletic directors, 83.6% of faculty athletic representatives and 80.0% of conference commissioners were white. That is more than 80% of all these key positions. Additionally, 60.3% of chancellors and presidents, 72.5% of athletic directors, 50.0% of faculty athletic representatives and 70.0% of conference commissioners were white men. The disproportion between campus leadership and student-athletes must remain a major concern in FBS institutions. White people held 79.9% of the 402 campus leadership positions.
"The report card has again presented a thorough and revealing examination of the state of diversity within college sports," the Rev. Jesse L. Jackson, founder and president of Rainbow PUSH, told me after reviewing the report card. "The collegiate world has always served within our society as a think tank and trendsetter of progress and change, yet the NCAA and its hiring practices have fallen short of its potential to exemplify positive movement within the sports landscape.
"The NCAA cannot avoid this troublesome trend and the lack of progress in racial and gender hiring practices. The leadership off the field should be far more reflective of the game on the field, and I have consistently advocated that the NCAA needs to create an intentional and inclusionary plan to make that an authentic priority. Each conference must also intentionally embrace equity and equality and not continue to circulate opportunities within 'the old boy network' and miss, omit or ignore qualified women and minorities for various positions."
Jackson said the Rainbow PUSH Sports platform has committed to even more diversity, equity and inclusion initiatives in this season, with ongoing programs throughout 2023 under the leadership of sports director Joseph Bryant that will create visibility, promote equality and maximize opportunities.
The underrepresentation of women as president or chancellor, or as athletic director, is also a continuing blemish on the record of college sports. Women athletic directors at FBS schools make up for only 7.7% of the total, and the grade in this category remained an F. Men still comprise an overwhelming majority of athletic director positions with a total of 117 of the 131 DI FBS schools.
The report card also included football head coaches and assistant coaches and football student-athletes. The FBS top leadership positions are the most influential in hiring the head football coach. Thus, it is no surprise that the lack of coaches of color as head football coaches at FBS schools has been a perennial problem. Football head coaches of color actually decreased by one, from 23 in 2021 to 22 in 2022. Black head coaches remained at 13 while the number of Latino head coaches decreased by one to five in 2022.
At the start of the 2022 season, 83.2% of head coaches were white, which was actually a 0.9 percentage point increase from the 2021 report card. There were 22 (16.8%) coaches of color in 2022, which was a 2.4 percentage point decrease from 2021. Black men make up most of the coaches of color, representing 9.9%, followed by Latinos at 3.8%. With Black and Latino student-athletes comprising 52.2% of all Division I FBS student-athletes, there is much room to grow in the hiring of more head coaches of color to reduce the differences between the population of DI FBS student-athletes and head coaches.
"For all of the bluster coming from college athletics following the so-called racial reckoning in 2020, including the addition of ADID [athletic diversity and inclusion designee] positions in most FBS departments, the data for this report lays bare the reality of diversity, equity and inclusion throughout the enterprise," Jeffrey O'Brien, CEO of the Institute for Sport & Social Justice at the University of Central Florida, told me. "The data that support a 'C' for racial hiring and an 'F' for gender hiring should ring alarm bells for leaders across the landscape. The real question is whether it will. The bill is past due to reimagine what it means to be diverse, equitable and inclusive because this is not it."
Leaders should reflect who they lead. Unfortunately, in college sports, specifically at the FBS institutions, the overrepresentation of white men in key leadership positions results in a lack of opportunities for women and people of color. While the number of women and people of color serving in leadership positions at FBS institutions is slowly improving, it should be noted that the numbers are not a reflection of the student-athlete body.
To provide the best experience and services for student-athletes, individuals in leadership positions need to be able to relate to student-athletes. Representation of campus leadership positions among Division I FBS colleges and universities clearly does not match those of the student-athletes at these institutions. For collegiate athletics to thrive and grow, leaders of these institutions must embrace diversity and inclusion at a higher level.
Calling diversity, equity and inclusion a campus priority is not the same as enacting it in real time. I challenge the leadership at all colleges and universities to mirror the diversity of their students and student-athletes in a way that is more equitable for all leadership positions.
Richard E. Lapchick is the director of The Institute for Diversity and Ethics in Sport (TIDES) at the University of Central Florida, is the author of 17 books and the annual Racial and Gender Report Card and is the president of the Institute for Sport and Social Justice. He has been a regular commentator for ESPN.com on issues of diversity in sport. Follow him on Twitter @richardlapchick and on Facebook.