'Maybe they knew something we didn't': New Netflix series goes behind the scenes on golf's most controversial year | CNN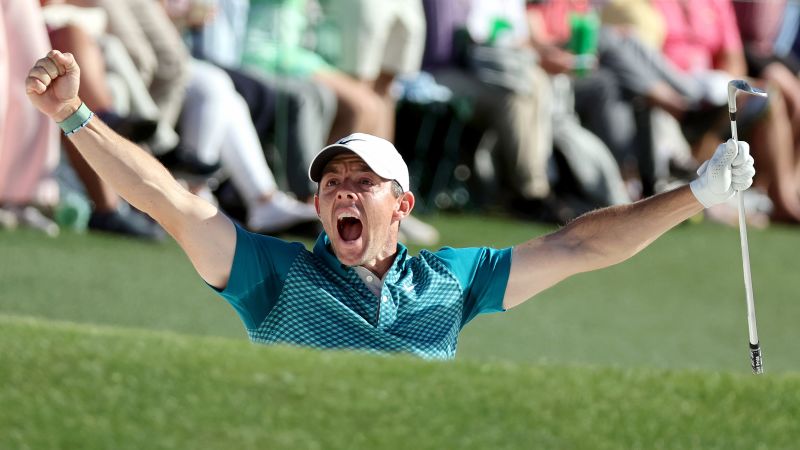 CNN
 — 

Heated arguments, high stakes, and maximum tension; Netflix's "Drive to Survive" docuseries delves behind the curtain into the turbulent careers of Formula One drivers.
Now, the show's producers are going behind the scenes with a very different kind of driver.
Set to premiere on the streaming service in February, "Full Swing" promises an access-all-areas dive into the lives of golfers on the PGA Tour during the 2022 season – arguably the most dramatic and controversial year in the sport's recent history.
When the series was initially announced by the PGA Tour in January 2022, promising an "unparalleled window" into Tour life, show creators Box to Box could have banked on access to big names and guaranteed drama.
"Even the most devoted golf fans have never seen the sport quite like this," said Netflix's vice president of Unscripted and Documentary Series Brandon Riegg.
Riegg's words would prove prophetic. Just three months later, the Saudi-backed LIV Golf Series was announced, opening a rift in the sport that continues to fragment.
The decisions of various PGA Tour players to join the breakaway Tour triggered verbal, and in some cases, legal, battles that have continued into the new year.
Among the most outspoken voices against LIV Golf has been World No.1 Rory McIlroy, one of an array of big names the series is set to follow, including several that have played in LIV Golf events: Brooks Koepka, Dustin Johnson, and Ian Poulter.
Justin Thomas is among the biggest names the series trails, and the World No. 8 joked that the showrunners might have had a heads-up on the storm to come.
"Maybe they just knew something that we didn't," Thomas told the PA news agency. "It is mindblowing … the amount of storylines just through players and what they're trying to accomplish.
"I'm excited to watch and it couldn't have really drawn up a better year or situation as to what happened throughout the course of the year."
In Thomas, Scottie Scheffler and Matt Fitzpatrick, "Full Swing" is following three of the year's four major champions.
In the first major titles of their careers, Scheffler donned the green jacket with victory at the Masters in April, before England's Fitzpatrick clinched a dramatic win at the US Open in June.
Meanwhile Thomas, five years on from his first major win at the PGA Championship, claimed the title once again in May. Having already seen his episode, the 29-year-old added he was excited to see the footage of his fellow competitors.
"I see these guys more than maybe you would if you go to a tournament and they're standing on the third tee or whatever, but I'm still going to see things that I've never seen, so you and I and everyone else who's a big golf fan will enjoy that side," Thomas told PA.
"It's just a good opportunity for some of us to show our personalities or our week-to-week life, daily life, our travel – just stuff like that people would never see unless we gave some kind of access like this."
"Full Swing" is set to release on Netflix on February 15, with season five of "Drive to Survive" scheduled to follow on February 24.