Alex Murdaugh grilled in cross-examination over theft of millions from vulnerable clients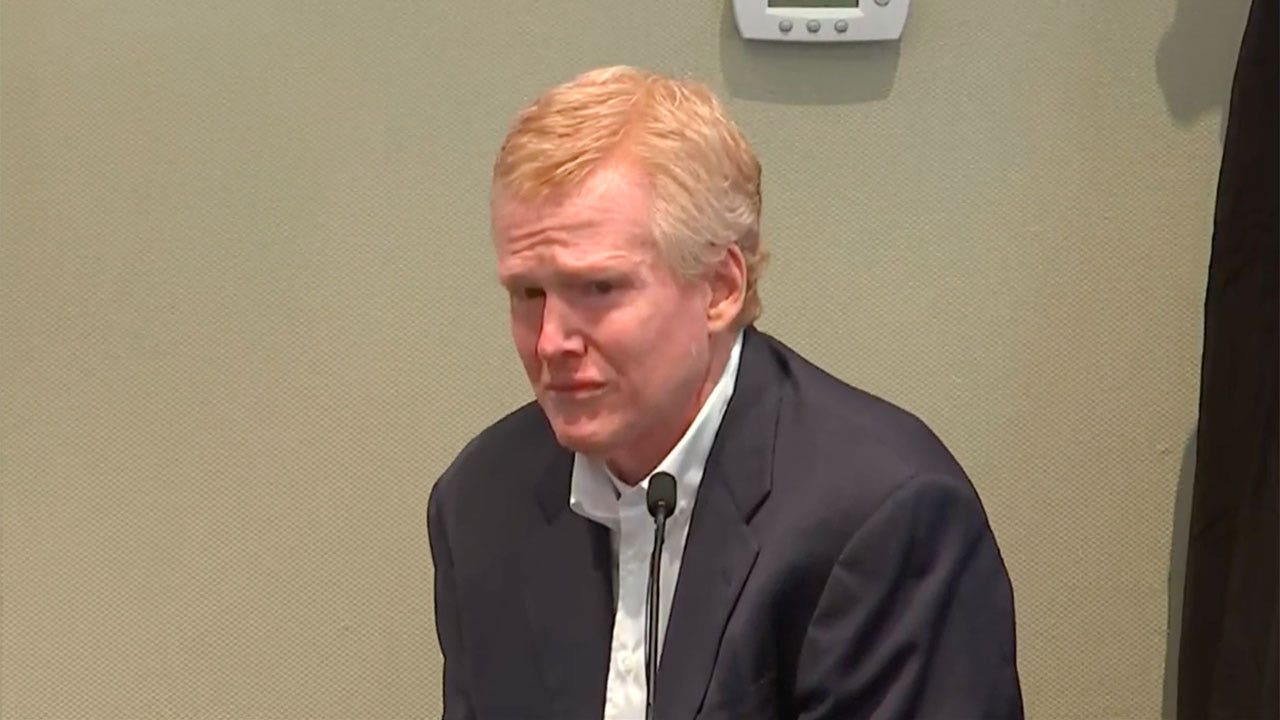 Alex Murdaugh's double murder trial took a surprising turn Thursday when the disbarred attorney took the stand and spent the entire day in the witness box.
On cross-examination prosecutor Creighton Waters grilled Murdaugh over swindling millions from his clients to fuel a lavish lifestyle.
"You had to sit down and look somebody in the eye and convince them that you were on their side when you were not?" Waters asked, referring to the vulnerable clients Murdaugh ripped off.
"That's what you did in every single one of these [cases]?"
"Well, no, sir, that may or may not be true, and Mr. Waters just to try …," Murdaugh replied before Waters abruptly cut him off.
ALEX MURDAUGH: TIMELINE OF ONCE-POWERFUL SOUTH CAROLINA LAWYER'S SPECTACULAR DOWNFALL
"I know you want to get through this quicker – but we're not," the prosecutor declared, eliciting an audible reaction from the gallery. 
Murdaugh repeatedly acknowledged his cons, but Waters insisted on walking him through the most egregious examples, including stealing from a teen girl and a quadriplegic man.
He's accused of gunning down his 22-year-old son, Paul, and executing his wife, Maggie Murdaugh, 52, in June 2021 near the dog kennels of the family's 1,700-acre hunting estate in Islandton, South Carolina.
Murdaugh took the stand on the fifth week of his double murder trial as his family — including his older son, Buster Murdaugh, 26, and his sister and brothers — watched from the gallery.
ALEX MURDAUGH TRIAL JUDGE RULES JURY CAN HEAR EVIDENCE OF MURDAUGH'S ALLEGED FINANCIAL CRIMES
On cross-examination, Waters questioned Murdaugh about his conduct in the deadly boat wreck that killed 19-year-old Mallory Beach.
Waters asked Murdaugh about a badge he was wearing when he showed up at a hospital after his son, Paul Murdaugh, drunkenly crashed his boat into a bridge.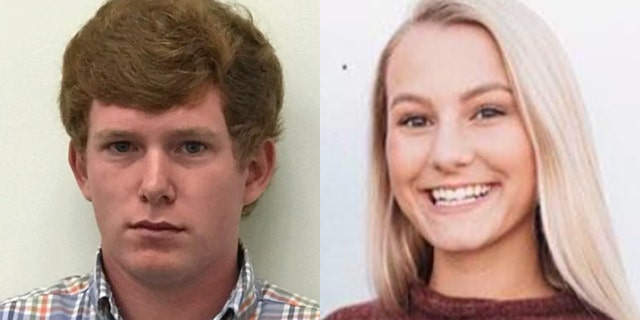 Murdaugh's late father, Randolph Murdaugh III, a retired top prosecutor in the Lowcountry region, was also there.
A photo shows Murdaugh with an assistant solicitor's badge hanging from his pocket. 
"What advantage did you want?" Waters asked.
"A badge has a warming effect with other law enforcement," Murdaugh replied. 
There's an ongoing grand jury probe into possible obstruction of justice in the boat crash investigation. Murdaugh was accused of pressuring other passengers on the boat to tell investigators his son wasn't driving.
Waters is suggesting Murdaugh used his family's name and connections to skirt the law.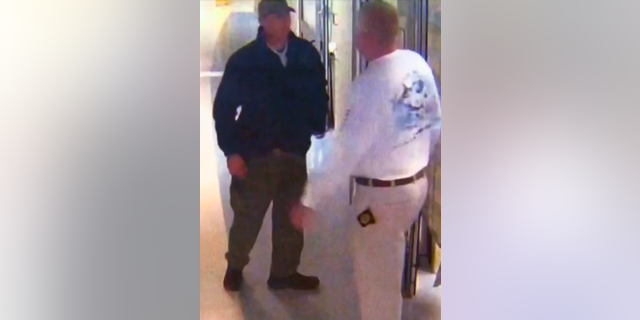 In earlier testimony, Murdaugh said that after finding Maggie and Paul's bodies, he called 911. 
While on the phone with police, he testified, he walked between Maggie and Paul, who were about 30 feet apart, to check on them. 
MAGGIE MURDAUGH'S SISTER RECOUNTS ALEX MURDAUGH'S 'STRANGE' COMMENT AFTER MURDERS IN TEARFUL TESTIMONY
"I saw what you've all seen pictures of," he said, referring to the grisly crime scene photos. "It was so bad." 
He started weeping, and his head bobbed up and down. The disgraced attorney took off his glasses to wipe tears from his eyes with a white tissue.
"I could see his brain laying on the sidewalk," he told jurors in the Colleton County Courthouse in Walterboro, South Carolina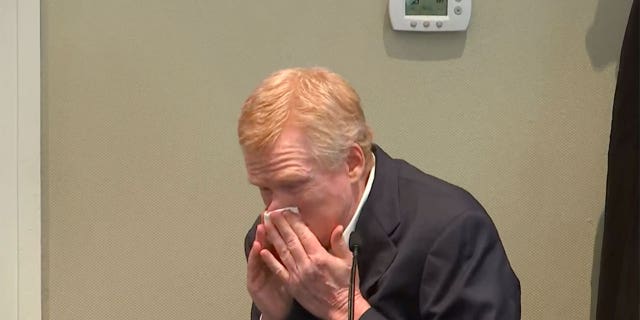 He admitted he tried to turn Paul over using the loop of his pants and his phone popped out. He placed the device on his son's backside.
"I don't know why," said Murdaugh, of trying to move his son's body. "I mean my boy's laying facedown. He's done the way he's done. His head was the way his head was." 
ALEX MURDAUGH'S SON, PAUL, CONFRONTED HIM ABOUT 'BAGS OF PILLS' BEFORE DOUBLE SLAYING
Paul's brain was by his feet, most of his skull was missing and only his face remained, previous witnesses testified. 
Murdaugh also admitted he lied to investigators but insisted he did not kill his wife and son.
"Mr. Murdaugh, did you take this gun or any gun like it and blow your son's brains out on June 7?" asked defense lawyer Jim Griffin, clutching a weapon, shortly after his client sat in the witness box.
"No, I did not," replied Murdaugh, who angled his body toward the jurors.
The attorney asked if Murdaugh shot a .300 Blackout into Maggie's head "causing her death?"
"Mr. Griffin. I didn't shoot my wife or my son any time, ever," Murdaugh replied confidently.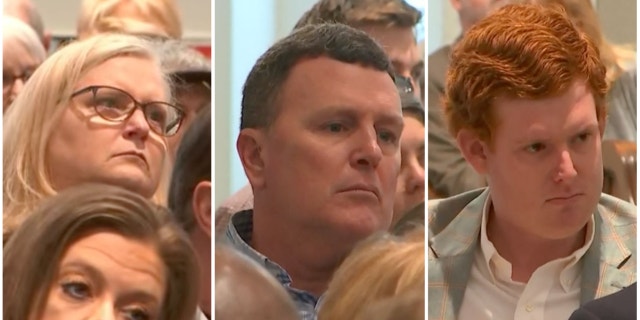 Murdaugh admitted he was at the dog kennels at 8:45 p.m. on June 7, about four minutes before prosecutors allege Maggie and Paul were shot to death. 
In three separate videotaped interviews with agents from the South Carolina Law Enforcement Division (SLED), Murdaugh claimed he was never there that night. He made this same assertion to several friends and family members. 
Murdaugh's voice, however, was captured on a cellphone video that Paul recorded at 8:44 p.m. 
Investigators only discovered the video months later when they hacked into Paul's iPhone. The explosive piece of evidence undermined Murdaugh's initial alibi.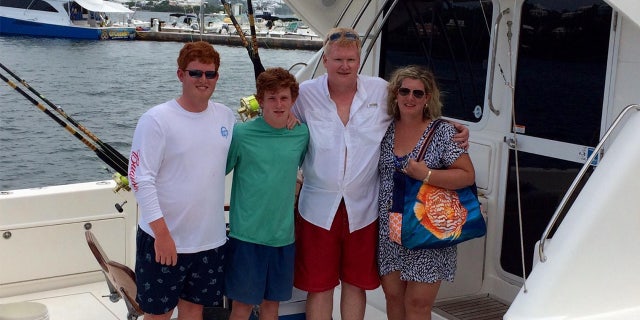 Griffin asked Murdaugh if he lied to agents with SLED about his whereabouts that night.
"I did lie to them," Murdaugh confessed, blaming the false statements on his decades-long addiction to painkillers.
ALEX MURDAUGH REPEATEDLY REFERS TO DECEASED SON AS 'PAWPAW' DURING TESTIMONY, SPARKING ONLINE BUZZ
"As my addiction evolved, I would get in situations or circumstances where I would get paranoid thinking. And it could be anything that triggered it," he said.
"I wasn't thinking clearly. I don't think I was capable of reason," Murdaugh added, dissolving into tears. "And I lied about being out there, and I'm so sorry that I did. I'm sorry."
Murdaugh said he continued to repeat the lie after that night. Griffin asked him why. 
"Oh, what a tangled web we weave. But once I told a lie, I mean, I told my family and I had to keep lying," he testified.
At the dog kennels, Murdaugh said he dislodged a chicken from the mouth of the family's yellow lab, Bubba, then went back to the main residence.
A few minutes later, he went to visit his mom, Libby Murdaugh, in Almeda. 
When he returned to the house, Maggie and Paul were not there, so he drove down to the kennels in his Chevrolet Suburban a little after 10 p.m. and came upon the horrific scene.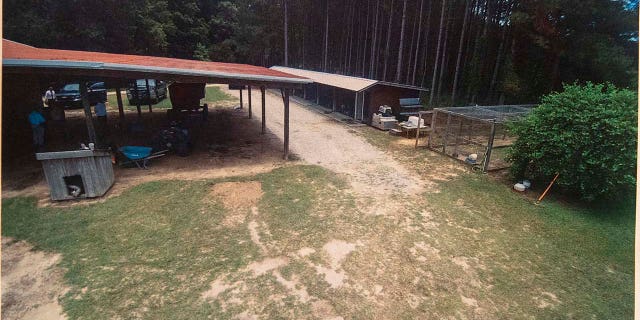 Murdaugh said he got blood on his fingertips after he touched Paul and Maggie.
Griffin asked the once-powerful attorney if he was anywhere near his wife or son when they were murdered.
"I was nowhere near Paul and Maggie when they were shot," he replied.
Griffin asked Murdaugh a series of questions intended to undermine testimony from prior prosecution witnesses. 
Murdaugh denied ever seeing the blue raincoat coated in gunshot residue found stashed at his mother's house months after the murders.  
Prosecutors contend he wrapped at least one of the murder weapons in the coat.
After the lunch break, Murdaugh testified about his opioid addiction and financial woes before the slayings.
Prosecutors have argued that Murdaugh killed his wife and son to prevent the exposure of his alleged theft of nearly $9 million from his law firm and clients.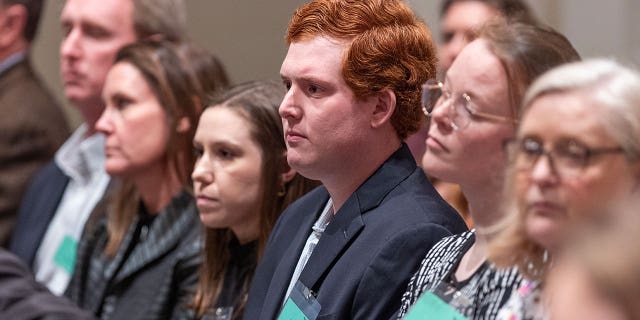 The chief financial officer of his law firm, then known as Peters, Murdaugh, Parker, Eltzroth & Detrick (PMPED), had confronted him about $792,000 in missing fees the day of the murders.
But Murdaugh said he wasn't very concerned about the line of inquiry. 
"On June 7, did you believe your financial house of cards was about to crumble?" asked Griffin.
"Absolutely not," Murdaugh replied. 
He also said he wasn't worried about an upcoming hearing in a wrongful death lawsuit over a boat crash that killed 19-year-old Mallory Beach.
Three days after the killings, prosecutors say, Murdaugh was going to have to disclose the state of his finances at a hearing in the case, which would reveal his embezzlement schemes.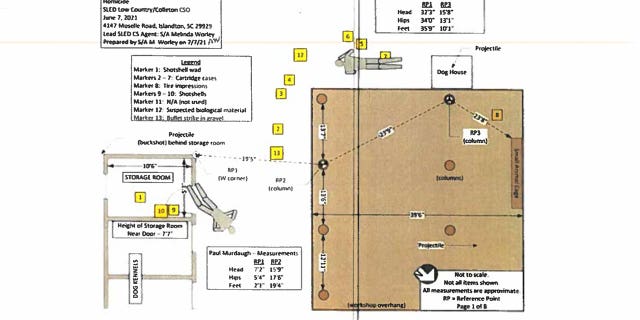 But Murdaugh testified that he wouldn't have had to turn over anything more than a net worth statement and wasn't worried about the investigation.
He added that Maggie's death made it harder for him to tap into the equity in the family properties. Maggie owned Moselle and owned half of their Edisto Beach house. 
Griffin asked Murdaugh how he ended up in such a dire financial predicament.
"I'm not quite sure how I let myself get where I got," he said. "I battled that addiction for so many years. I was spending so much money on pills. I got in a spot." 
On Sept. 3, 2021, Murdaugh was forced out of his family's law firm for allegedly stealing millions of dollars. 
The next day he hatched a bizarre suicide plot, asking his drug dealer, Curtis Smith, to shoot him in the head, so Buster could collect $12 million in life insurance payouts. But Smith missed.
"I knew all this was coming to a head," he testified of his decade-long financial schemes. "I knew how humiliating this was going to be for my son. I had been through so much. At the time, in the bad place that I was, it just seemed like the better thing to do."
At the end of his direct testimony, Murdaugh sobbed as he described his love for Maggie and Paul. 
He said Paul, who he referred to as "PawPaw," was a tough kid but fiercely loyal and also very sensitive.
CLICK HERE TO GET THE FOX NEWS APP
"He would get all of his buddies and get on a boat and go watch a sunset. How many 22-year-old people you know do stuff like that?" Murdaugh told jurors. "I mean he was such a special boy."
Fox News' Haley Chi-Sing contributed to this report.