House Republicans could force a vote on Biden's budget: 'Every Democrat will be put on the record'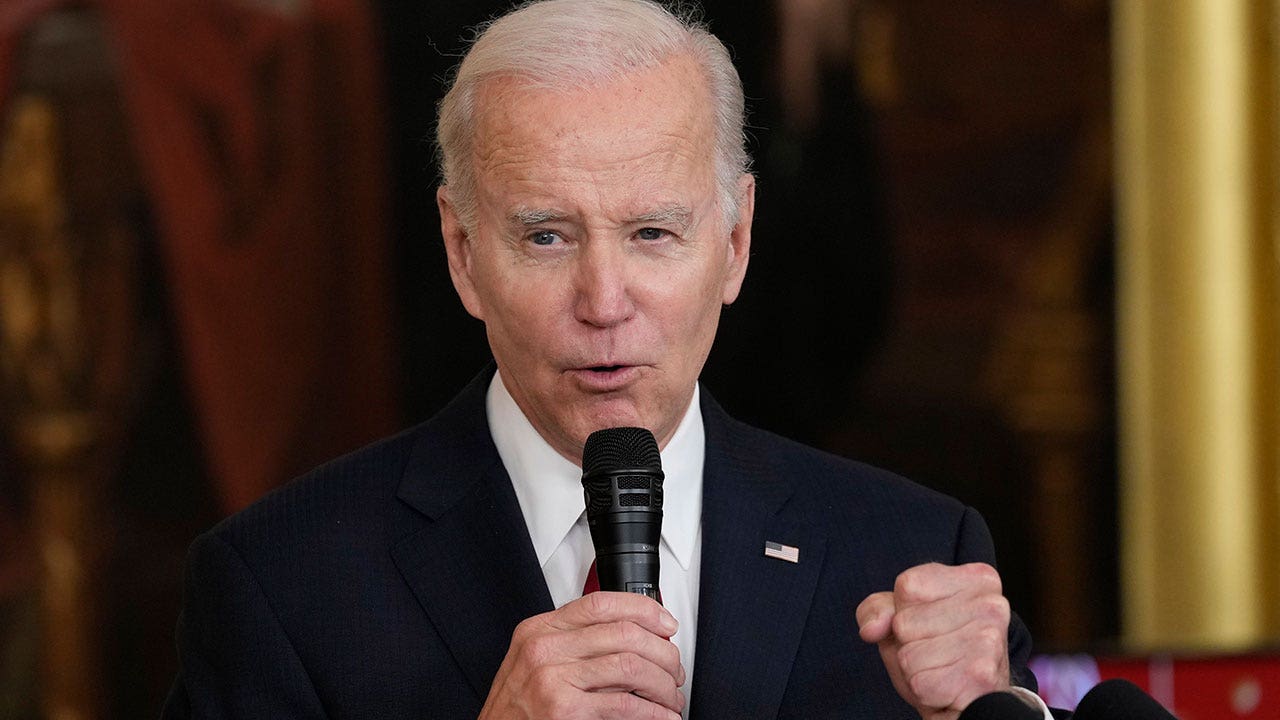 Severl House Republicans are pushing for a chamber-wide vote on President Joe Biden's budget proposal, a move that would force Democrats to go on the record about where they stand on the progressive plan he laid out this week.
Biden released his plan on Thursday, and some projections say it would result in almost $5 trillion in tax hikes on corporations and wealthy Americans and lead to increased costs for everyone. GOP lawmakers rejected it as a non-starter and panned the billions of dollars aimed at equity, climate change and other initiatives that they say are out-of-step with U.S. families.
Some went a step further and indicated to Fox News Digital that they want Speaker Kevin McCarthy to bring Biden's plan to the House floor.
"I absolutely think the president's budget should get a vote on the floor. I'd be interested to see how unpopular an additional $2.2 trillion in spending is," said Rep. Dusty Johnson, R-S.D., a leader of the small business-focused Main Street Caucus.
Ways and Means Chair Jason Smith, R-Mo., told Fox News Digital, "I think it would be a great idea to see if the Democrats also support this tax-and-spending budget proposal, because the House Democrats in four years, never proposed their own budget – ever."
MCCARTHY SHREDS BIDEN'S BUDGET PROPOSAL: 'COMPLETELY UNSERIOUS'
In addition to raising the corporate tax rate from 21% to 28%, Biden called for a 25% minimum tax on billionaires and a tax hike on people in the top income bracket.
The president's budget included nearly $2 billion for the Environmental Protection Agency geared toward "advancing racial equity and securing environmental justice," and "more than $3 billion to advance gender equity and equality globally," according to the White House's outline of the proposal. It sought billions more for climate change initiatives.
Republican Study Committee (RSC) Chair Kevin Hern, R-Okla., first led calls to bring Biden's budget for a vote on Thursday afternoon.
"I hope we bring Biden's budget boondoggle to the floor, because Americans deserve to know where their representatives stand on this radical agenda to bankrupt our nation. Anyone who votes for these failed policies is not serious about solving our fiscal crisis," Hern said in a press statement on Thursday.
YELLEN ANSWERS WHETHER IRS WILL CONSIDER RACE, GENDER IN AUDITS AS PART OF BIDEN'S 'EQUITY' PUSH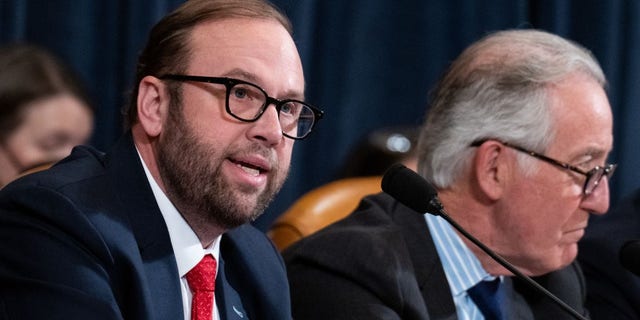 An internal RSC memo obtained by Fox News Digital points out to its members that "climate change" is mentioned in the budget 42 times, "LGBTQI" is mentioned seven times, and "diversity" appears six times.
The memo pointed members to a Tax Foundation study that claims Biden's proposed payroll tax hike on Americans making more than $400,000 would kill "more than 145,000 jobs."
BIDEN PITCHES SOAK-THE-RICH TAX PLAN: HERE'S WHAT'S IN IT
The RSC's budget task force leader, Rep. Ben Cline, R-Va., told Fox News Digital, "President Biden's bloated budget should be brought to the House floor for a vote so that every Democrat will be put on the record stating whether they support more taxes and inflation-fueling debt on American families."
In past years under GOP control, Congress has held votes to show lack of support for a Democrat president's budget plan. A decade ago, two of President Obama's budget proposals received zero votes in the Senate, although alternative Republican budgets offered as a guide for spending decisions for the year also failed to pass.
A vote this year would give Republicans an opportunity to tie their Democratic counterparts – particularly those in moderate areas who expect to face stiff competition in 2024 – to Biden's progressive agenda.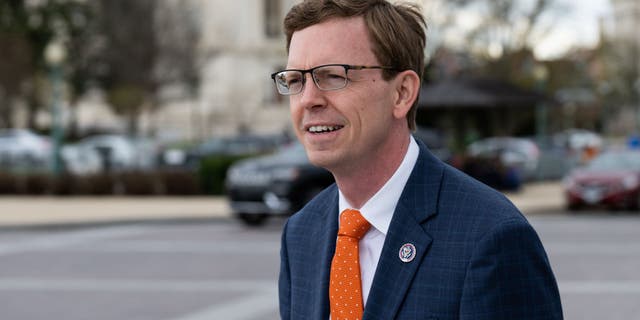 Rep. Randy Feenstra, R-Iowa, told Fox News Digital that he believes Biden's budget, if enacted, would levy a heavy economic burden on "families and small businesses," makes it harder for farmers to make a living and "threatens the long-term solvency of Social Security and Medicare."
CLICK HERE TO GET THE FOX NEWS APP
"Republicans certainly oppose these reckless policies, but I'm afraid my Democrat colleagues openly embrace them and should be required to vote, on the record, supporting massive tax hikes and runaway spending," Feenstra said.
Not all Republicans are on board with the idea of subjecting the Biden plan to a vote. House Budget Committee member Rep. Bob Good, R-Va., told Fox News Digital that he didn't see a need for a House-wide vote.
"There is no reason for the House to vote on whether or not to throw gas on the raging fiscal fire," Good said.
A senior GOP aide told Fox News Digital, "The policies contained within Biden's budget could not even pass in a Democrat-led Congress, and they won't pass in a Republican-controlled Congress."