Live updates: Russia's war in Ukraine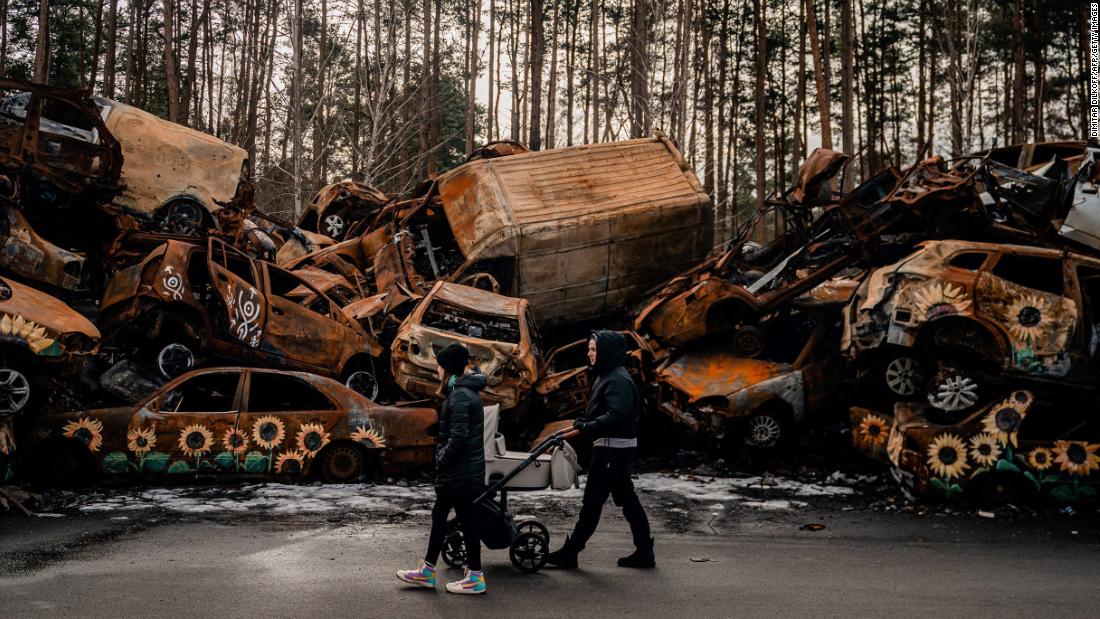 Russia's brutal invasion of Ukraine has roiled global economies and made an impact even in countries far from the frontline horrors of the war.
In the United States, Americans have felt the effects at the gas pump, paying the price for a disrupted global energy markets and the sanctions imposed on Russia by the US and its allies.
From the day before Russia's full-scale invasion started, US gas prices shot up $1.48 a gallon, or 42%, to a record price of $5.02 by June 14.
That peak was short-lived — the national average price of gasoline, as tracked by the agency Oil Price Information Service for AAA, fell continually for 98 straight days from the day the record was set to September 20.
On Friday, the first anniversary of the invasion, the national average stood at $3.39 a gallon, compared to $3.54 on the day the war started.
Why prices shot up, then fell: To understand why gas prices are down, it's important to understand why they went up so much — and so fast.
Crude oil prices are determined on global commodity markets. And to some extent, those markets overreacted to the start of the war.
"The market's reaction was due to uncertainty," said oil analyst Andy Lipow. He said that those trading oil futures thought the global market would have to find a replacement for all the Russian oil when there wasn't an alternative available.
But Russian oil shipments continued even with the sanctions, although they were redirected elsewhere. Instead of sending much of its oil and refined products to Europe, Russia sent them to countries like China, India and Turkey.
And the sanctions never completely shut down the flow of oil to Europe, although a price cap limited the shipments and the amount that buyers in those countries would be willing to pay.
In addition, the United States and its allies announced in March they would start releasing oil from their stockpiles of crude, such as the US Strategic Petroleum Reserve, putting downward pressure on prices.
The economic outlook also drove oil prices: Few things take a bite out of gas prices like a recession, or even just the fear of one. People who lose their jobs don't have to commute, and they pull back their spending on discretionary items like travel, too. Consumption falls, followed by prices.
Rising fears of a global and US recession roiled markets in late 2022, pushing down the price of oil futures. Fears of a US recession have receded recently, with very strong reports on US job growth and retail sales, but they're not gone — particularly not with the Federal Reserve expected to continue raising interest rates.
That has only further helped tamp down prices at the pump.
Read a full breakdown of the war's impact on gas prices here.