Live updates: Russia's war in Ukraine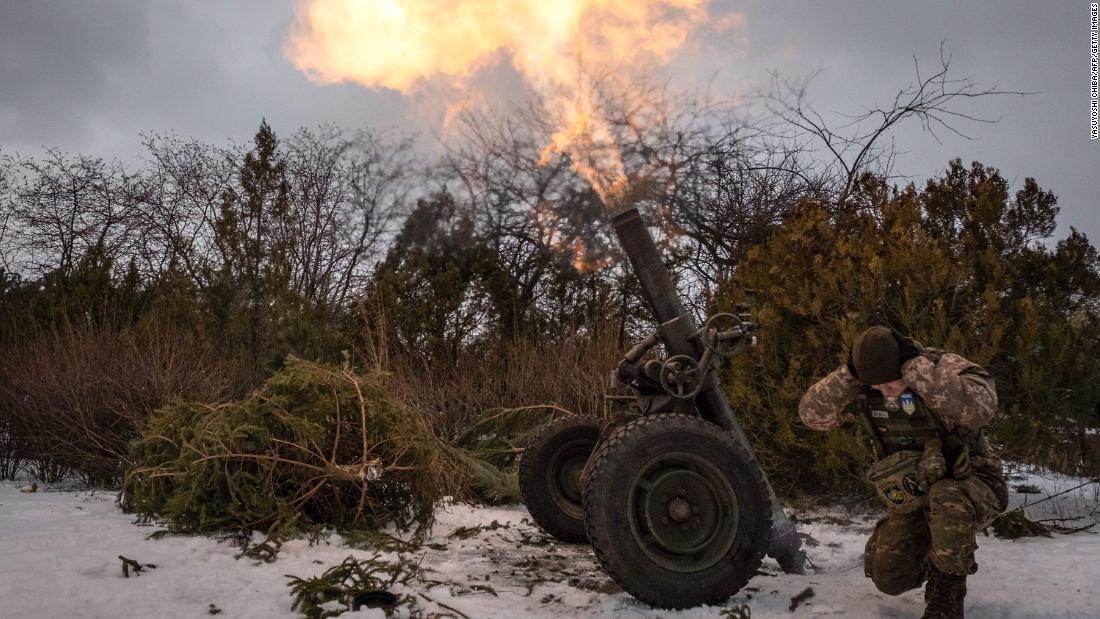 Polish President Andrzej Duda told CNN modern weapons are key for Ukraine's defense against Russia.
Asked by CNN's Christiane Amanpour if that even includes fighter jets, he responded: "If there is such a need, of course, yes."
He added, "We still have got MiG-29s, Ukrainian pilots are prepared to operate them today. The question is when will Ukrainian pilots be ready to fly modern aircraft at NATO standards, such as F-16s, or Mirage, French planes, or Eurofighters, or any other type of modern machines. This is a question mark, when the Ukrainian pilots will be ready to do that. Because the training of a pilot is much more complicated and much longer [than the training of a tank operator]." 
Poland's Leopard tanks are "ready to be sent" to Ukraine, Duda said, adding that Ukrainian soldiers are currently being trained in Poland to operate those tanks.
He said those Ukrainian soldiers would be ready "within one month to come back to Ukraine together with tanks."
However, Poland has "serious problems" with getting spare parts to tanks from Germany, the Polish leader added.
"It's not only us — these problems are quite common. Other countries also have problems with Leopards, because Germans have got a serious problem with providing spare parts. We do not understand this situation, but that's the way it is. Now, our Leopard tanks are ready for Ukraine today. In our training center, there are Ukrainian tankers training on Leopard tanks, we are preparing them right now, there is a training cycle going on," Duda said.
The Polish president recalled talking to Ukrainian President Volodymyr Zelensky in Kyiv on February 23, 2022, the day before Russia invaded Ukraine. 
"When I said goodbye to Volodymyr, Volodymyr told me, 'Andrzej, I do not know whether we would see each other again.' That was a very powerful moment, a moving moment. And then he told me, 'If Putin thinks that he would control Ukraine, conquer Ukraine, just as they did with Crimea in 2014, then he is mistaken. We have got eight years of combat experience and thousands of people who were fighting on the front. We are going to fight till the end, till we drop.' And that is what has happened. And they're fighting until today," Duda said.