Mexican authorities arrest 5 people linked to kidnappings of 4 Americans, official says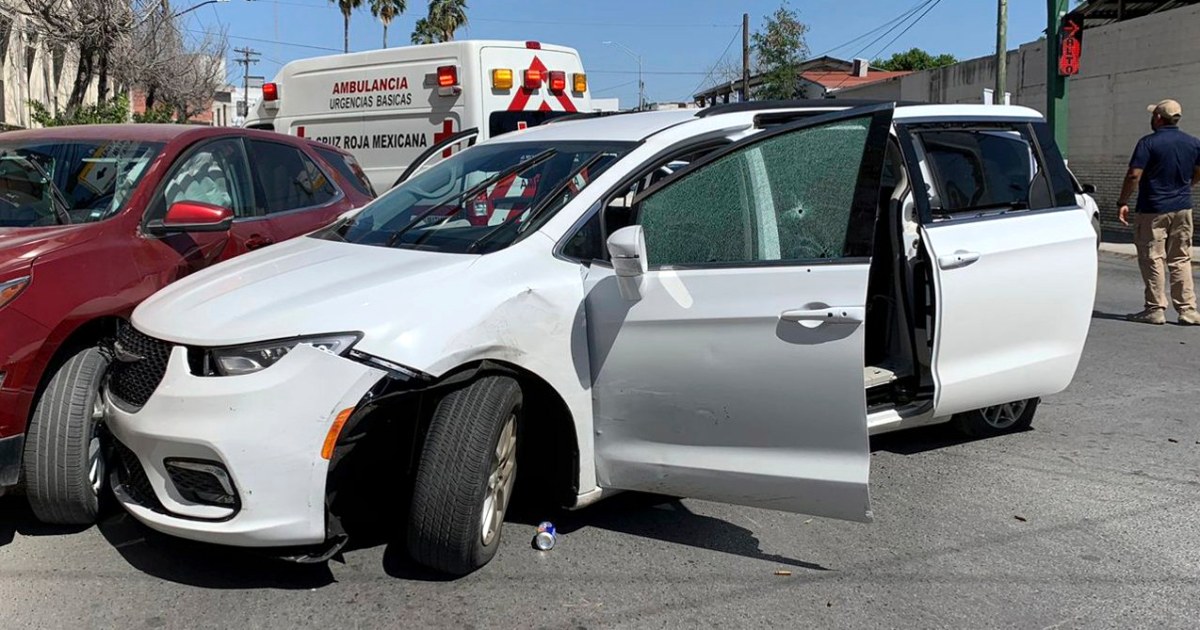 Five people linked to last week's kidnappings and slayings of a group of Americans near the Brownsville, Texas, border have been arrested, a Mexican official announced Friday.
Irving Barrios Mojica, the attorney general of Tamaulipas, said on Twitter that the warrants were for the charges of aggravated kidnapping and intentional simple homicide. An additional person was arrested in recent days, Barrios Mojica said.
In a separate tweet Thursday night, Barrios Mojica said five vehicles, including a Lamborghini stolen on U.S. soil, were found in Matamoros as part of a joint operation by Mexican officials.
The Gulf cartel apologized Thursday after two Americans were killed in the daylight abductions on March 3 in which four Americans crossed the border into Matamoros, Mexico, just south of the Texas border.
The cartel condemned the violence in a letter obtained by The Associated Press and said they had turned over members who were involved. A senior law enforcement official told NBC News that U.S. authorities believe the letter is legitimate.
"The Gulf Cartel Grupo Escorpiones strongly condemns the events of Friday, March 3 in which unfortunately an innocent working mother died and four American citizens were kidnapped, of which two died," a translation of the letter says. "For this reason, we have decided to hand over those involved and directly responsible for the events who at all times acted under their own determination and indiscipline and against the rules in which the CDG has always operated."
The four Americans were shot at and kidnapped after they drove into Matamoros for a medical procedure.
Tamaulipas state Gov. Américo Villarreal said at a news conference that a woman, identified by her family as LaTavia Washington McGee, and a man, Eric Williams, survived the kidnapping.
Both were taken to a clinic for medical treatment and returned to the U.S. by an international bridge between Matamoros and Brownsville.
A law enforcement source who helped coordinate her arrival confirmed that McGee arrived Thursday night at Myrtle Beach International Airport in South Carolina. She was assisted in her departure from the airport by law enforcement.
The two victims who died have been identified by family members as Shaeed Woodard and Zindell Brown.
On Thursday, the remains of Woodard and Brown were handed over to U.S. authorities in Brownsville, the AP reported.
Aliyah McCleod, McGee's cousin, said the group is from South Carolina and had been traveling in a rental vehicle with North Carolina license plates when it entered Matamoros. Williams' wife described the group as childhood friends.
A fifth person was along for the trip from South Carolina. The traveler got out just before the group reached the border because the person didn't have the documentation needed to cross into Mexico, a law enforcement official said Wednesday.
That fifth person could be seen riding with the group in video taken by Williams.
A law enforcement official with knowledge of the matter said a woman in the group had been seeking a cosmetic medical procedure. The official said cartel gunmen targeted the group in a case of mistaken identity.
The State Department issued a "Do Not Travel" alert for Tamaulipas, noting that organized crimes, including gun battles, murder and kidnapping, are common along the border and in Ciudad Victoria.
In its letter, the Gulf cartel said it respects the "life, tranquility and integrity of the innocent" and apologized to "the society of Matamoros … the affected American individuals, and families."
"In addition the CDG asks society to remain calm because we are committed to ensure that these errors caused by indiscipline aren't repeated. The guilty parties will pay, regardless of who they are," the letter reads.
A 24-year-old man from Tamaulipas state, identified only as Jose N, "was found guarding the victims" and was arrested, Villarreal said. It's not clear what charges he faces.
Ken Dilanian and Minyvonne Burke contributed.