Nicola Peltz special plans for first anniversary with Brooklyn Beckham revealed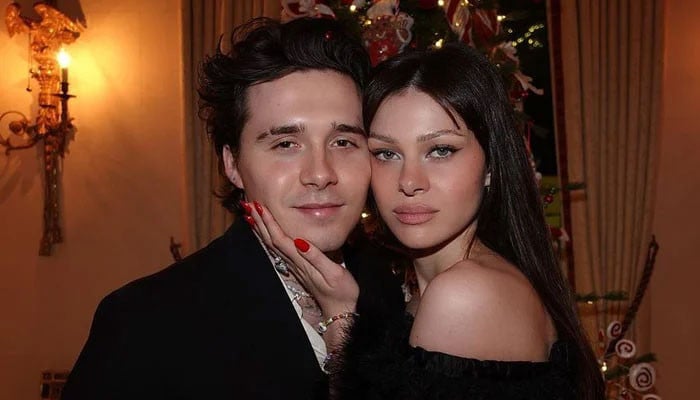 Nicola Peltz finds her wedding ceremony with Brooklyn Beckham a "nightmare" and reportedly wants to have another one with him on their first marriage anniversary.
The Transformers star wants a "really positive, happy day" to "represent what she and Brooklyn are all about – rather than the tension and stress attached to the first one," a source told Closer Magazine.
Following her feud with mother-in-law Victoria Beckham, that highlighted the news outlets for a larger part of the year, and then her lawsuit against wedding planners, Nicola is fed up of all the drama.
"For Nicola, as she approaches the first wedding anniversary, she looks back on the day as stressful from start to finish," the insider said. "The whole thing was a nightmare."
"She was far from completely happy with the wedding, the build-up with the three different planners, and associates it now with rows, issues and tension between the families.
"She's told Brooklyn she feels like it still has an impact on their relationship, and has even said she finds it tricky looking at the wedding pictures. It just reminds her of all the drama, with them both looking so tense.
The insider continued: "So there has been talk of having a new wedding ceremony for their first anniversary. She wants to redo the original day with a new dress, new pictures and a new event – and despite the raised eyebrows, she wants an even more lavish do."