Rihanna Super Bowl performance sparks complaints for being 'too racy'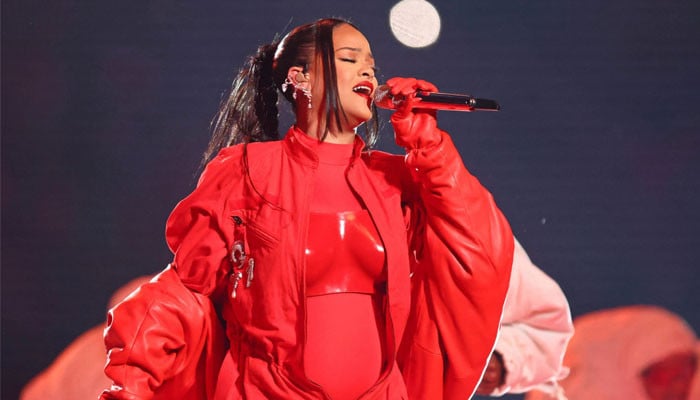 Rihanna has sparked massive fans' reactions over her 'racy' Super Bowl Halftime show performance.
The Umbrella singer, who took the internet by storm after she announced her second pregnancy on Super Bowl stage, has welcomed criticism for putting up a 'racy' show.
It has now been reported that 103 complaints were made to the Federal Communications Commission, a United States agency which regulates television, regarding the Super Bowl broadcast, with almost all of them relating to the halftime show.
Many of the complaints saw people claim Rihanna's performance was 'too big on sex', according to TMZ.
Some even said the lyrics and choreography were 'too sexualized.' One viewer from Utah said that the show was "so indecent I had to turn off the TV because of the inappropriate content."
However, Rihanna, who is pregnant with her second child with partner A$AP Rocky, didn't perform racy dancing on stage, many people called out her background dancers who apparently made gestures that were 'patently offensive and completely inappropriate for children'.
Meanwhile, Rihanna is currently preparing for her 2023 Oscars performance where will sing Black Panther: Wakanda Forever OST Lift Me Up.