'Shark Tank's' Kevin O'Leary slams blue-state regulation: 'Massachusetts is at war with entrepreneurship'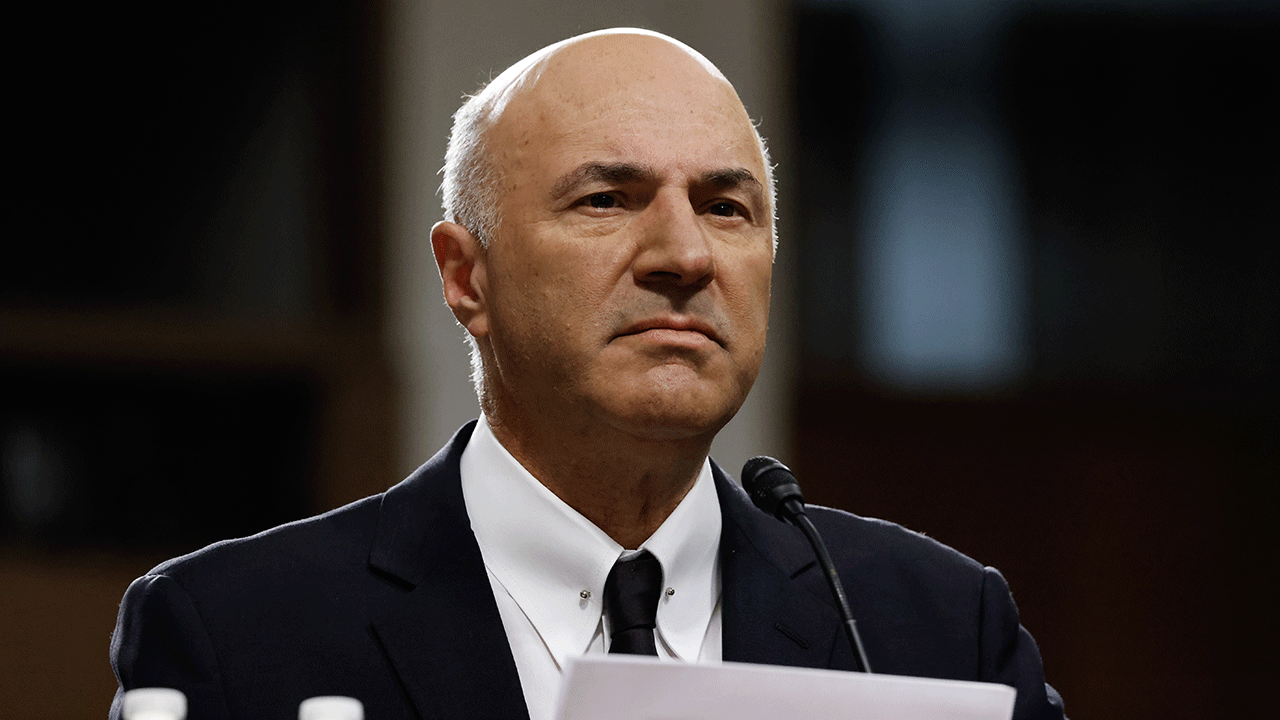 "Shark Tank's" "Mr. Wonderful" Kevin O'Leary joined the latest episode of "Tucker Carlson Today" on Fox Nation to explain why business-as-usual may never be usual again in the post-pandemic world in commercial hubs like Boston and New York.
O'Leary, who was born in Quebec but has long lived in Boston, criticized the Bay State's restrictive business climate and the anti-business tact of its senior U.S. senator, Elizabeth Warren.
The downward trend of business in Massachusetts, New York and California will only continue if the current environment does not drastically change, O'Leary told host Tucker Carlson.
"Massachusetts is at war with entrepreneurship. Elizabeth Warren will punish you for success. She will make sure you pay super-taxes if you're successful. The regulatory environment there is prohibitive for business," he said.
KEVIN O'LEARY'S PROFESSIONAL JOURNEY FROM 'MR. A-HOLE TO MR. WONDERFUL'
"New York – even worse. New Jersey – forget about it. California is not in business: You can't do business there."
O'Leary called the dynamic the "competition of states" – as other observers have noted the business-friendly, low-tax culture of places like Tennessee, Florida, Georgia, Texas and West Virginia have been drawing both people and companies from restrictive states like those mentioned by the "Shark Tank" host.
He said investors can now put their money anywhere, rather than focusing on the long-storied financial centers of New York, Chicago and others and putting some of that money into renting office space in skyscrapers or industrial parks.
"Why? Because the pandemic changed our economy. 40% of my staff at every company – regardless what city they're headquartered in – works remotely," O'Leary said. "That's never going to change: Primarily in accounting, logistics, some marketing positions, certainly sales. You just don't need to be in the office anymore."
KEVIN O'LEARY SAYS SAM BANKMAN-FRIED FTX SCHEME WOULD HAVE NEVER GOT A DEAL ON SHARK TANK: 'NOT A CHANCE'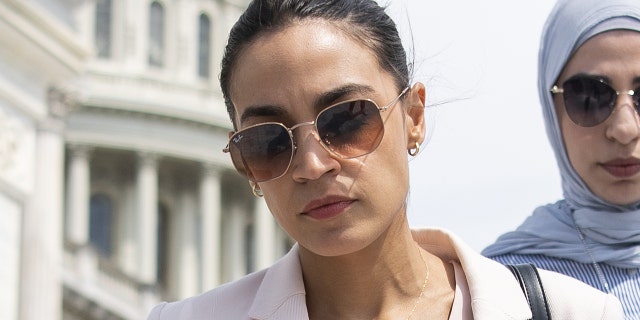 "I know there's guys trying to get everybody back, but you can see through empty buildings in New York City, they're just not coming back. They're never going to. They don't want to pay those taxes."
When asked what may happen to business arteries like the Avenue of the Americas in New York – where Fox News and Fox Corp are based – O'Leary said stakeholders could simply turn open office space into condominiums. Carlson noted residents may not want to pay the prime rent and taxation Midtown Manhattan presents.
Beside the pandemic-induced remote-work dynamics and those forced upon blue states by high taxation, O'Leary said investors don't want to establish businesses in places where politicians like Rep. Alexandria Ocasio-Cortez, D-N.Y., can be expected to create hostile conditions.
Ocasio-Cortez notably and successfully opposed the establishment of an Amazon headquarters in her Queens district – which led the company to shift its attention to Crystal City, Va. 
On the other hand, Virginia Republican Gov. Glenn Youngkin has spoken out at length about trying to draw more business to the Old Dominion.
"[P]eople don't want to put the nexus of their business in a place where AOC is telling you, I hate you, I'm going to litigate you, I'm going to sue you, I'm going to make sure that you can't create a job," O'Leary said.
"[M]y whole point is there are go-to states. And there's no-go states – and no-go states right now are New York, New Jersey, Massachusetts, California. You cannot invest in those places. They are no longer investable."
To hear more about Kevin O'Leary's childhood, international upbringing and business perspective, subscribe to Fox Nation and stream the latest episode of "Tucker Carlson Today."
Fox Nation programs are viewable on-demand and from your mobile device app, but only for Fox Nation subscribers. Go to Fox Nation to start a free trial and watch the extensive library from your favorite Fox News personalities.