Texas congressman introduces anti-gun registry bill as ATF cracks down on gun stores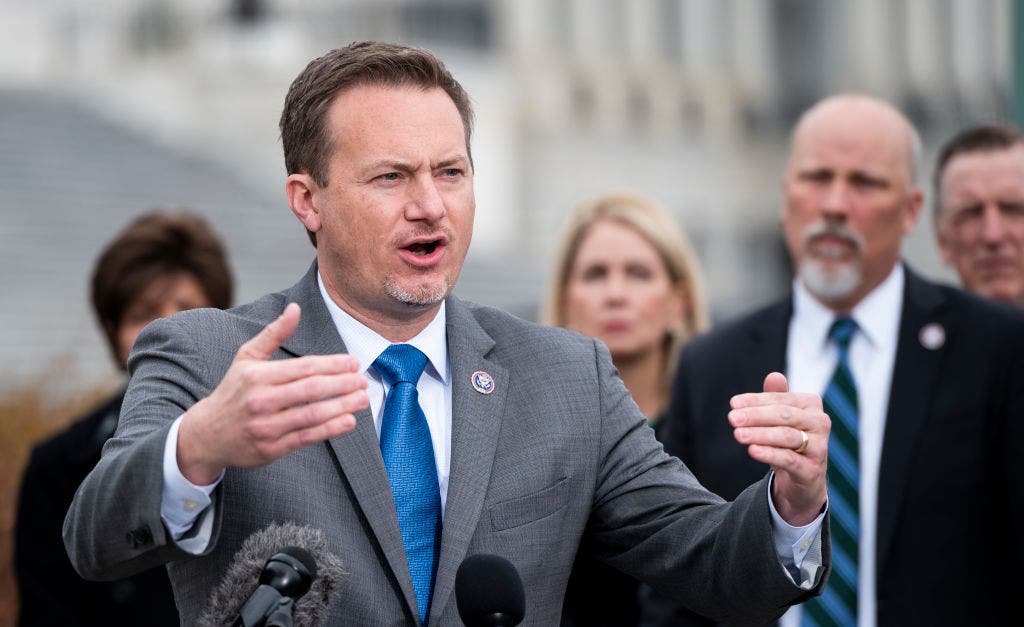 FIRST ON FOX: Republican Texas Rep. Michael Cloud reintroduced a bill to require the Bureau of Alcohol, Tobacco, Firearms, and Explosives (ATF) to destroy gun purchase records they have in their database as the agency cracks down on gun stores.
Cloud reintroduced the No Retaining Every Gun In a System That Restricts Your (No REGISTRY) Rights Act on Wednesday, which would require the ATF to destroy all the purchase records they have in their databases.
The bill would also require closing gun stores to destroy their purchase records, preventing the records from going to the ATF.
GUN RIGHTS GROUP'S ATF REPORT ACCUSES AGENCY OF MAKING 'ILLEGAL GUN REGISTRY' AS CRUZ TAKES AIM IN SENATE
"The Second Amendment is clear: the right of the people to keep and bear Arms shall not be infringed," Cloud said in a press release obtained by Fox News Digital.
"The Federal Government does not have the right to subject its law-abiding, citizen firearm owners to excessive scrutiny," Cloud continued. "My bill would dismantle ATF's record keeping, restore privacy for American gun owners, and reverse the groundwork laid for the creation of a federal firearms registry."
Aidan Johnston, GOA director of federal affairs, told Fox News Digital "ATF has no business maintaining nearly a billion gun and gun owner records in a digital, searchable database."
"ATF's recordkeeping authority has been weaponized and all statutory protections against the creation of a gun registry have been maliciously circumvented," Johnston said.
"Gun Owners of America proudly supports Rep. Michael Cloud's No REGISTRY Rights Act to rein in this rogue agency and completely eliminate ATF's unconstitutional gun registry," he continued.
The reintroduced bill has 62 of Cloud's colleagues cosponsoring the measure.
Additionally, Cloud's bill is backed by GOA, the National Rifle Association (NRA), and the Firearms Regulatory Accountability Coalition (FRAC).
With a Republican-controlled House, the bill could make it to the floor for a full vote. Getting through the Senate will be harder, though.
But if the bill does make it through the upper chamber, it will go to President Biden's desk where he could choose to veto it.
Cloud's bill comes as the ATF cracks down on gun stores across America.
Last month, Fox News Digital exclusively obtained the ATF's federal firearms licensee (FFL) inspection guidance from January 2022 that makes it easier to revoke gun stores' federal licenses.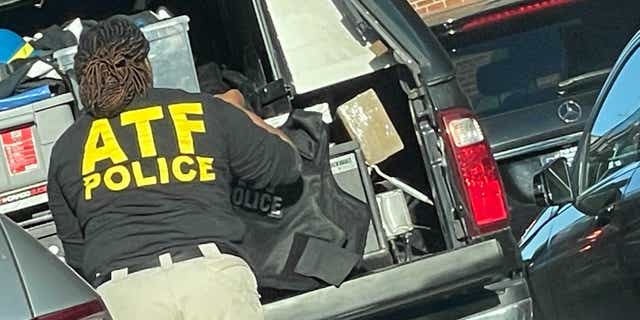 The guidance says the agency "has zero tolerance for willful violations that greatly affect public safety and ATF's ability to trace firearms recovered in violent crimes" and that "revocation" of the FFL's license "is the assumed action" with violations.
When an FFL loses its license, it will likely close shop and be required to send its gun purchase records — which are now required to be kept indefinitely — straight to the ATF.
GOA first obtained the documents and shared them with Fox News Digital.
INTERNAL ATF DOCS SHOW 'ZERO TOLERANCE' GUIDELINES FOR SHUTTING DOWN GUN STORES
Last year, the gun rights advocacy group Gun Owners of America (GOA) accused the ATF of maintaining an "illegal gun registry" in their report on the agency's then-new rule requiring federal firearms licensees (FFLs) — gun stores — to keep their purchase records indefinitely.
The group's report on Freedom of Information Act (FOIA) requested documents revealed the ATF "is maintaining a digital, searchable, centralized registry of guns and gun owners in violation of various federal prohibitions."
"In November of 2021, an internal ATF memo leaked by Gun Owners of America revealed that ATF had processed and digitized over 50,000,000 'out of business' records of gun dealers in FY 2021," the report reads. "This report was picked up by major pundits and news outlets, including Fox News' Tucker Carlson and the Blaze."
GOA wrote in their report that the "ATF has reached a point where it has converted nearly one billion records (required to be kept by FFLs) into a single, centralized, and searchable national gun registry, that is routinely searched by multiple data fields (except, reportedly, by gun owner name)."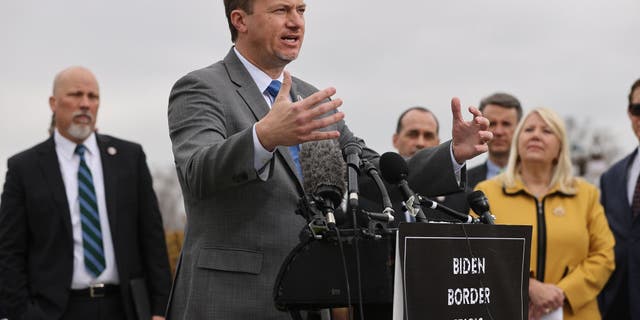 "While ATF and others maintain this does not constitute a gun registry, and that all relevant statutes and restrictions are being adhered to, the information referenced in this section, revealed in a FOIA response by ATF to Gun Owners of America, proves otherwise," the report continues, pointing out that the "ATF maintains only that registry records in their final file format are not searchable by name."
"What ATF does not mention, however, is that throughout its processes to digitize and consolidate records, the records are received from dealers and maintained by ATF in fully searchable formats (including by name). Moreover, ATF's centralized database, even in its final form, is fully searchable by text for any of a variety of other factors (just not by name, supposedly)."
"What is more, it appears the only reason ATF's registry is not searchable by name is because ATF has merely disabled the ability for its software to search that particular record field. Of course, something that is so easily disabled could be easily re-enabled," the report added. "In other words, this terrifying and legally prohibited power resides at ATF's fingertips, and American gun owners are merely relying on the agency's promise that it is not and will not abuse that power."
CLICK HERE TO GET THE FOX NEWS APP
Federal law before the rule required federally-licensed gun stores to hold onto purchase records for a minimum of 20 years. The new rule prevents FFLs from destroying the purchase records should they so choose.
The ATF declined to comment on the legislation.